T
his is one of my fave, easiest sandwiches to make and YES you can eat it for meals OTHER than breakfast!
H
ere's what you need for ONE sandwich (3):
1 light muffin (I use
Wegman's lite Muffins
- 1 pt)
3 egg whites
1 1/2 tsp. cajun seasoning
(more or less depending on your preference & the brand)
1 slice 2% Pepper Jack Cheese (I use
Wegman's brand
)
1 squirt of Fat Free Creamer
(I buy the FF coffee creamers because they last for 30 days, on the counter, no refrigeration needed! Even the French Vanilla is fine for this, it's not overly sweet)
Place egg whites, creamer, Cajun seasoning in a small dish (microwaveable)

Whip with a fork

Microwave for approx. 1 1/2 minutes (more or less depending on your microwave) until eggs are no longer runny and when fluffed with fork look fully cooked.

While eggs are nuking, toast your muffin.

Remove toasted muffin immediately when it pops up, add 1/2 slice of cheese on each side of the muffin.

Flip the eggs onto the muffin, press together. Cheese on both sides helps hold it together.



Ready to eat!





W

hile this sounds super spicy it really isn't. The "Cajun" spice generally isn't as spicy as it sounds it would be. I tend to purchase the generic brand from Big Lots but I've used some of the better brands also & they all tend to be more flavorful than "hot".


Don't forget to check out my newest
Book Blog
, where I give book reviews on recent books I've read. If you're a reader you'll want to check this out!
WE CAN DO THIS, TOGETHER
ONE DAY AT A TIME!

Like this article? Twit it to your followers!
Who Else Helps me get healthy?
These are just a few....
1.
2.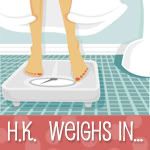 3.
BWJEN
4.
FabFatties
5

.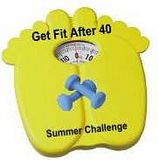 6

.
7.Sean Anderson the formerly 500lb man!
Diary of A Winning Loser