F
ried rice is one of those staples in life to me. I love it beyond words but rarely will make it myself. Now that I'm trying to do more "clean eating" I decided perhaps now was the time to whip up a batch instead of purchasing premade stuff or ordering out. Making my own not only allows me to know exactly what's in it but change it up however I want in order to make it mine. Here's what I did today!
Fried Rice
Ingredients:
1/2 Vidalia Onio
n (I used vidalia because I adore these & they're in season, OH SO SWEET too!)
4 Cups pre-cooked rice
(I mixed some organic white & brown rices that I had made the other day)
2 Eggs
4 Tablespoons soy sauce
2 teaspoons organic dried pepper flakes
salt & pepper to taste
(careful with the salt because soy tends to add salt)
2 Tablespoons oil
(I use an organic sesame or extra virgin olive)
1/8 cup frozen peas
(I had some organic frozen peas .. funny part is I'm not a pea fan but decided to try this)
1/8 cup frozen edamame
(these are baby soy beans that I also found organic & frozen - see the picture to the left)
1/8 cup frozen diced carrots
(again organic and from the freezer section)
*NOTE: the measurements of the veggies (carrots, peas & edamame) are estimated... I basically used literally a palm full of each which I figure to be between 1/8 cup to 1/4 cup... face it you can't really have too much of these can you and you can add other veggies of your choice or omit what you don't like.
In bowl whip up eggs with a little salt & pepper, set aside.
Place oil in fry pan & heat up. Add frozen veggies to the oil along with diced onion. Stir regularly until veggies are almost completely unfrozen & onion is clear. Stir in crushed peppers. Salt & pepper to taste.
Slowly pour eggs into mixture, stirring and breaking up until small pieces.
Add rice & soy sauce to entire mixture and stir continuously until cooked through.
Serves 4
*Note: You can make this your own by adding whatever you like. I tend to usually add extra carrots as I love them and onions. I rarely will add any meats, just not what I really like, but you can easily add some cooked meats to the rice and heat through. Make sure the meats are pre-cooked and you just toss into the mixture. Some good meats to add are antibiotic free lean beef strips, chicken strips or diced, or even some leftover pork chops (although I'm trying to omit most porks from my diet at this point).
This also freezes nice. I put in ziplock bags and then when I want I can pull it out and microwave them (put a few slits in the corners of the bag & lay it flat) to reheat. Reheats very well.. IF you have any left over! LOL
W
hen I can't create my own Chinese my all time, ultimate favorite way to get some GOOD Chinese food is via Kahiki. They straight out are the BOMB and offer a "Naturals" line with no preservatives, organic ingredients, antibiotic free meats, minimal processing and more! Check them out
HERE
and believe me, I haven't found one item they make that I don't love! I wiped out some of their General Tso Chicken the other day!
Wish me luck! And please feel free to comment and share ideas for trying to live and eat "clean"!
AssistU
has been the whole reason I've had
the best results following the
Weight Watchers
®
program...
changing

1 lb or less

losses to
an

average of 3 lbs

most weeks!
Check out this

ALL NATURAL HERBAL SUPPLEMENT!
Use
DISCOUNT CODE 112BP
to get the best price available!
Ask for a free sample!
Check out my

Daily Menu Food Log for a quick glance at what I'm eating to get where I'm at, which is a healthier & therefore thinner ME! While I don't always keep it up to date.. I do give you some different ideas of what might help you change up your daily menu!
Don't forget to check out my newest
Book Blog
, where I give book reviews on recent books I've read. If you're a reader you'll want to check this out!
WE CAN DO THIS, TOGETHER
ONE DAY AT A TIME!
Like this article? Twit it to your followers!
Who Else Helps me get healthy?
These are just a few of the people online that inspire me along with AssistU....
1.
Check out the Fab Fatties
- tons of ideas, comic relief & great give-aways!
2.
Joe Gigantino - Fitness Trainer
This is the guy that really set me on the path to physical fitness - Sign up for his FREE newsletter!
3.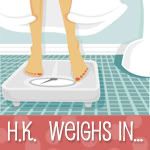 4.
BWJEN
-
Another WW Buddy & A 'bookworm' too!?
5
.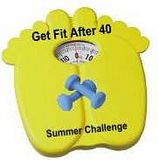 5
.
6.Sean Anderson the formerly 500lb man!
Diary of A Winning Loser
- Sean is an inspiration to anyone trying to get healthy!
*Note I am not affiliated nor endorsed by Weight Watchers

®

at all, in any way. I highly recommend their program and cannot say enough GOOD about it, but I also have decided that they were my "stepping stone" to making a change in my lifestyle. Any mention of Weight Watchers

®

, their program or their term of "points

®

" does not mean they have approved, seen, or endorsed anything on my blogs.
Also, if at any time Points

®

are mentioned it is always with the assumption that you will analyze the recipes, foods, ingredients and figure the points out specifically for your consumption of any product, as ingredients may vary by brand, size, etc. and Points
®
is a registered trademark of the Weight Watchers
®
company.