T
he thought of fall instantly brings me to visions of mums, corn stalks & pumpkins. My tummy always screams "PUMPKIN PIE" too, but eating pumpkin pie while trying to lose weight?! YIKES!
Can it be done?
I
t sure can, when you make this AMAZING "crustless" version.
I
can not take credit for this recipe BUT unfortunately I can't give full credit either. This is a recipe my mom had stashed away. We had remembered it and "googled" the words "Crustless Pumpkin Pie" and did come up with some very similar & some very different versions from this one but
THIS
is the one that I love and use often!
T
he beauty of it all is that the ENTIRE pie is only worth 8 points
®
! The ingredients are simple & the recipe so easy there's NO excuse not to celebrate fall with a slice (or two) of
Crustless Pumpkin Pie
!
Crustless Pumpkin Pie

(1)
1 can (15 oz.) pumpkin
1 can (12 oz.) fat free evaporated milk
3/4 C egg substitute or 3 egg whites
1/8 tsp salt
3 1/2 tsp. pumpkin pie spice
1 tsp. vanilla
2/3 C Splenda
®
*note- have a tub of fat free whipped topping or can of fat free whipped topping handy to finish the dish also!
Preheat Oven to 400F
Combine all ingredients in large bowl, beat until smooth, pour in sprayed 9"pie plate
Bake 400F for 15 min
then reduce to 325 F for 45 min until center poke comes clean
(Cut into 8 slices & serve w/a tablespoon of Fat Free Whipped Topping - no extra pts)
Help me win this great recognition!
Vote now if you like my blog! Thanks!


Check out my

Daily Menu Food Log for a quick glance at what I'm eating to get where I'm at, which is a healthier & therefore thinner ME!
Don't forget to check out my newest
Book Blog
, where I give book reviews on recent books I've read. If you're a reader you'll want to check this out!
WE CAN DO THIS, TOGETHER
ONE DAY AT A TIME!

Like this article? Twit it to your followers!
Who Else Helps me get healthy?
These are just a few of the people online that inspire me....
1.
Check out the Fab Fatties
2.
Joe Gigantino - Fitness Trainer
This is the guy that really set me on the path to physical fitness
3.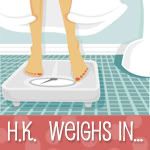 4.
BWJEN
5

.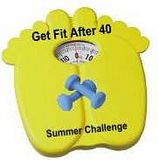 5

.
6.Sean Anderson the formerly 500lb man!
Diary of A Winning Loser
*Note I am not affiliated nor endorsed by Weight Watchers® at all, in any way. I highly recommend their program and cannot say enough GOOD about it, but I also have decided that they were my "stepping stone" to making a change in my lifestyle. Any mention of Weight Watchers®, their program or their term of "points®" does not mean they have approved, seen, or endorsed anything on my blogs.
Also, if at any time Points® are mentioned it is always with the assumption that you will analyze the recipes, foods, ingredients and figure the points out specifically for your consumption of any product, as ingredients may vary by brand, size, etc.