I
t's always great to find new, healthy choice products to try and this one came at a great time for me. I'm having major difficulties staying "on track". One of my biggest reasons is simply the fact that I'm not getting to the gym and constantly finding reasons to oblige this nasty habit I've started, of putting it off. Mondays are technically a harder day to get there but there's NO excuse, I could find the time and make the effort and I'm simply going to have to start! I was hoping to blog a little more too, which always inspires me to behave!
I
have "maintained" since shortly after the holidays. I had a 2 week period where I put on 6 lbs. from simply not taking the AssistU and not watching what I ate. Once I got back on track those 6 lbs came back off fairly easily but now I've gotten into the habit of making some poor choices again and I simply HAVE to make the effor
t to choose right! A lot of this is that I'm spending more time with my guy and we tend to do "easy" foods for dinner together because we're at his place. Well, this has to stop and either we're going to start eating right together or I'm going to be eating before we meet up, which I'd hate to do!
But the end result is, I'm taking the AssistU - which is making my body metabolize those bad for me foods at least, but I'm not having losses because of the poor choices and if I keep this
up I'm going to start gaining! So it's BACK ON THE BUS for me and this new product is a great way to start!
T
his week I ran across something intriguing that I hadn't really noticed before,

Chocolate Cheerios

! I tend to stay away from the cereal aisles anyways, as I don't eat single servings of cereal on average, unless it's oatmeal or some very "healthy", unsweetened cereal that we all
cried about when our moms bought it for us as kids! Yes, I'm a kid at heart and would dive into a bowl of Lucky Charms well before I'd hit the Shredded Wheats any day! At least I know my faults!


C
heerios tend to be one of those cereals I generally can control myself with. I was happy to find that even with chocolate as the "bonus" in these babies, I seemed still under control! I will confess that a single serving is NOT easy to stick with but when paired off with a yogurt or some other item like fresh fruit to help you along it's a GREAT treat!

T
his morning I had a bowl of

Chocolate Cheerios

with skim milk. Nutritional information for a single serving is a
s follows:


3/4 Cup Chocolate Cheerios with 1/2 Cup of skim milk

140 calories/1g fat/1g fiber
or 3 Points
®
on the WW Program
®
T
he taste is wonderful! Very chocolaty and filling! Add a sliced banana or a light yogurt and you have a tasty & filling breakfast!



D

efinitely 2 thumbs up and I'll be making this a regular purchase for the cupboards! I think it's going to be an amazing snack too, dry or in some vanilla yogurt. Even with milk as a treat in the evening, these amazingly chocolaty delights are going to be around in my new "healthier" lifestyle for a long time coming! Good job Cheerios!

AssistU
has been the whole reason I've had
the best results following the
Weight Watchers
®
program...
changing

1 lb or less

losses to
an

average of 3 lbs

most weeks!
Check out this

ALL NATURAL HERBAL SUPPLEMENT!
Use
DISCOUNT CODE 112BP
to get the best price available!
Ask for a free sample!
Check out my Daily Menu Food Log for a quick glance at what I'm eating to get where I'm at, which is a healthier & therefore thinner ME! While I don't always keep it up to date.. I do give you some different ideas of what might help you change up your daily menu!


Don't forget to check out my newest Book Blog, where I give book reviews on recent books I've read. If you're a reader you'll want to check this out!



WE CAN DO THIS, TOGETHER
ONE DAY AT A TIME!

Like this article? Twit it to your followers!
Who Else Helps me get healthy?
These are just a few of the people online that inspire me along with AssistU....
1.
Check out the Fab Fatties
- tons of ideas, comic relief & great give-aways!
2.
Joe Gigantino - Fitness Trainer
This is the guy that really set me on the path to physical fitness - Sign up for his FREE newsletter!
3.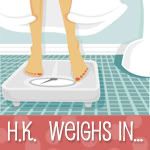 4.
BWJEN
-
Another WW Buddy & A 'bookworm' too!?
5
.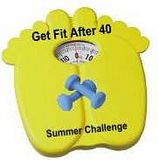 5
.
6.Sean Anderson the formerly 500lb man!
Diary of A Winning Loser
- Sean is an inspiration to anyone trying to get healthy!
*Note I am not affiliated nor endorsed by Weight Watchers® at all, in any way. I highly recommend their program and cannot say enough GOOD about it, but I also have decided that they were my "stepping stone" to making a change in my lifestyle. Any mention of Weight Watchers®, their program or their term of "points®" does not mean they have approved, seen, or endorsed anything on my blogs.
Also, if at any time Points® are mentioned it is always with the assumption that you will analyze the recipes, foods, ingredients and figure the points out specifically for your consumption of any product, as ingredients may vary by brand, size, etc.