I
am not a breakfast lover. Don't get me wrong, I "do" breakfast but generally I "do" it hours after I've been awake or very lightly. Oddly enough I've never been a morning eater and most of my family seems that way. It's not a matter of time or even desire to eat or not eat but more so a matter of "my belly just isn't ready for food for at least an hour or more after I've been up".
T
oday I was hungry
and wanted something kind of solid when my "ok I'm ready to eat now" gene kicked in! I decided I had been dying to try my Quaker
®
Cinnamon Bun Oatmeal (3 pts) but wanted just a little something to go with it. I glanced over and there was the answer... a single, lonely pack of Nabisco
®
100 Calorie Pack Lorna Doone's. Then end result was an amazingly filling and ooooooh so delicious pair that will take me well into the lunch hour easily!
M
y
"tip"
of the day is:
learn how to pair certain items up so you get the most bang for your "points
®
".
Today's breakfast was a perfect example. For 3 points
®
I could have had a decent breakfast that would have been "good", and probably stuck with me for a couple of hours; however, for 5 points
®
I ended up having an amazing breakfast that hit every aspect of my taste buds needed.... crunchy, smooth, warm, sweet and most of all it was extra filling! Take the time to give YOURSELF that little extra boost. You deserve to go the extra mile and get an "amazing" meal, as opposed to an "okay" one! Not only will it keep you from straying into the abyss of "I am so deprived" but it will make you feel like you're really doing this right!
S
o next time you're whipping up a quick dinner, lunch or breakfast... take that 2 seconds more to add an item that brings it "up a notch" to the next level and enjoy!!!!!
Some different items I love to pair together to bring my meal to the next level:
Something crunchy to something creamy

- a perfect example of this is a 1/2 pack of 100 calorie treats to a container of yogurt (go that double extra mile and put it in another bowl instead of eating it out of the container if you can)



Extra flavorful spices

- sometimes something as simple as sprinkling on an additional spice or flavoring will bring your dish completely to the other side! One of my favorite "spices" or additions is a "sprinkle" I purchased from GFS (Gordon Food Service) made by Trade East

®

Spices called

"Cinnamon Maple Sprinkles"

. Zero Points

®

at 5 calories for 1/4 teaspoon, you can add this on top of waffles, into mashed sweet potatoes or on top of a baked sweet potato. I add to sweet potato fries (my favorite being the Alexia

®

Sweet Potato fries.. the most bang for your points

®

), along with some sea salt to give my "side dish" a sweet 'n salty flavor. Top off your "diet bread" toast and suddenly something you simply tossed in the toaster now tastes like you cooked it up in the fry pan and created "french toast" instead! And this is just ONE spice I'm working with, can you imagine the possibilities when you look in your cupboard at all those spices?!



Learn the art of "drizzle"

- I tend to keep a bottle of "light" chocolate syrup, a bottle of sugar free maple syrup, fat free caramel topping and sometimes even strawberry syrup to drizzle on treats. With literally minimal calories for a DRIZZLE (key word) you can change up the flavor quickly & easily! A perfect example... I will take a packaged 2 point

®

Weight Watchers

®

Chocolate Chip Brownie, place it on a plate (paper plates are a staple for easy clean up but nicer presentation), and drizzle some syrup across it. Eat it with a fork and you feel like you went crazy with dessert but didn't add any extra points! I'll do the same with an Arnolds

®

Sandwich Thin, toasted and drizzled with some caramel and an apple. Yummy caramel apple "tart" in seconds!


These are just a few ideas! Feel free to add some of your ideas in the comments! A few extra seconds of prep can end up creating an amazing treat without an amazing addition of calories or points
®
!
AssistU
has been the whole reason I've had
the best results following the
Weight Watchers
®
program...
changing

1 lb or less

losses to
an

average of 3 lbs

most weeks!
Check out this

ALL NATURAL HERBAL SUPPLEMENT!
Use
DISCOUNT CODE 112BP
to get the best price available!
Ask for a free sample!
Check out my Daily Menu Food Log for a quick glance at what I'm eating to get where I'm at, which is a healthier & therefore thinner ME! While I don't always keep it up to date.. I do give you some different ideas of what might help you change up your daily menu!


Don't forget to check out my newest Book Blog, where I give book reviews on recent books I've read. If you're a reader you'll want to check this out!



WE CAN DO THIS, TOGETHER
ONE DAY AT A TIME!

Like this article? Twit it to your followers!
Who Else Helps me get healthy?
These are just a few of the people online that inspire me along with AssistU....
1.
Check out the Fab Fatties
- tons of ideas, comic relief & great give-aways!
2.
Joe Gigantino - Fitness Trainer
This is the guy that really set me on the path to physical fitness - Sign up for his FREE newsletter!
3.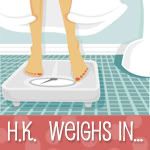 4.
BWJEN
-
Another WW Buddy & A 'bookworm' too!?
5
.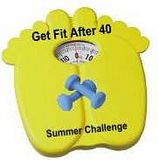 5
.
6.Sean Anderson the formerly 500lb man!
Diary of A Winning Loser
- Sean is an inspiration to anyone trying to get healthy!
*Note I am not affiliated nor endorsed by Weight Watchers

®

at all, in any way. I highly recommend their program and cannot say enough GOOD about it, but I also have decided that they were my "stepping stone" to making a change in my lifestyle. Any mention of Weight Watchers

®

, their program or their term of "points

®

" does not mean they have approved, seen, or endorsed anything on my blogs.
Also, if at any time Points

®

are mentioned it is always with the assumption that you will analyze the recipes, foods, ingredients and figure the points out specifically for your consumption of any product, as ingredients may vary by brand, size, etc.