W
ant a touch of the south mixed with the heat of the summer? Time to cook up a good ol' crockpot full of jambalaya & with this recipe it's even weight friendly! I'm not a seafood eater so I use full cooked chicken breast pieces in place. You can actually enjoy it with a brown rice also, I prefer to use instant brown.



E

ither way, your family is bound to enjoy a touch of the south with this awesome dinner!

Crockpot Jambalaya
(5)
Serves 8
1 cup chopped onion
1 cup green bell pepper, chopped
1 cup chopped celery
3 cloves finely chopped garlic
1 (28 oz.) can un-drained diced tomatoes
2 cups fully cooked smoked sausage, chopped
1/2 tsp. parsley flakes
1/2 tsp. Salt
1/4 tsp. dried thyme leaves
1/4 tsp. red pepper sauce
3/4 lb. uncooked peeled deveined med. shrimp, thawed if frozen or I use chicken breast strips
4 cups hot cooked rice
Mix all ingredients except shrimp (or chicken) and rice in 3 1/2-6 qt. slow cooker. Cover and cook on low 7-8 hrs. or until vegetables are tender. Stir in shrimp or chicken. Cover and cook on low about 30 min. or until shrimp are pink and firm. Serve with rice.
Per serving: cal 245, fat 10g, sat fat 4g, chol 60mg, sod 700mg, carb 30g, fib 2g, prot 11g
Like this article? Twit it to your followers!
Who Else Helps me get healthy?
1.
2.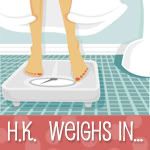 3.
BWJEN
4.
FabFatties
5.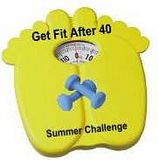 6.