O
ne of my favorite breakfasts are the Jimmie Dean Breakfast D-Lite Bowls
®
(made with either turkey bacon or turkey sausage) but I have a problem keeping them around the house when I buy them! I love it when they run sales on them for about $1.99 a bowl too!
W
hile this breakfast bowl isn't quite the same version, I got the idea from having so many of the bowls around & some "leftover" ingredients that served well as a quick morning fix!
T
his version is so quick and easy & generally I make it with leftovers from the fridge (I make a batch of the low fat Bisquick
®
biscuits & have some left over, grill up an extra
Bruschetta burger
when I'm making them for lunch/dinner). The best part is this breakfast bowl is so filling I guarantee it will easily take you into lunch time before you're feeling any hunger pangs!
2 Mini reduced fat biscuits (see recipe from Spark People, I make the biscuit 1/2 sized so you get 2 biscuits for a nutritional value of 3 pts or use one large biscuit) (3)
1/4 C. fat free shredded cheddar (1)
1 Boca Bruschetta Burger® (I usually grill up 1 extra & have it in the fridge) (1)
Other options:
add egg substitute equal to 1 egg or 3 egg whites - mix through ingredients and microwave until eggs are set (adds 1 point

®

- making entire dish 6 points

®

)
replace Bruschetta burger with turkey sausage or turkey bacon

(adjust points accordingly)



AssistU
has been the whole reason I've had
the best results following the
Weight Watchers
®
program...
changing

1 lb or less

losses to
an

average of 3 lbs

most weeks!
Check out this

ALL NATURAL HERBAL SUPPLEMENT!
Use
DISCOUNT CODE 112BP
to get the best price available!
Ask for a free sample!
Check out my Daily Menu Food Log for a quick glance at what I'm eating to get where I'm at, which is a healthier & therefore thinner ME! While I don't always keep it up to date.. I do give you some different ideas of what might help you change up your daily menu!


Don't forget to check out my newest Book Blog, where I give book reviews on recent books I've read. If you're a reader you'll want to check this out!



WE CAN DO THIS, TOGETHER
ONE DAY AT A TIME!

Like this article? Twit it to your followers!
Who Else Helps me get healthy?
These are just a few of the people online that inspire me along with AssistU....
1.
Check out the Fab Fatties
- tons of ideas, comic relief & great give-aways!
2.
Joe Gigantino - Fitness Trainer
This is the guy that really set me on the path to physical fitness - Sign up for his FREE newsletter!
3.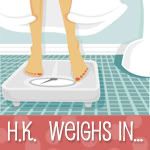 4.
BWJEN
-
Another WW Buddy & A 'bookworm' too!?
5

.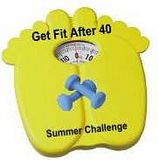 5

.
6.Sean Anderson the formerly 500lb man!
Diary of A Winning Loser
- Sean is an inspiration to anyone trying to get healthy!
*Note I am not affiliated nor endorsed by Weight Watchers® at all, in any way. I highly recommend their program and cannot say enough GOOD about it, but I also have decided that they were my "stepping stone" to making a change in my lifestyle. Any mention of Weight Watchers®, their program or their term of "points®" does not mean they have approved, seen, or endorsed anything on my blogs.
Also, if at any time Points® are mentioned it is always with the assumption that you will analyze the recipes, foods, ingredients and figure the points out specifically for your consumption of any product, as ingredients may vary by brand, size, etc.