W

hile the summer may be winding down, it's never too late to whip up a cool & refreshing lemon pie! I make this at
Thanksgiving for my "lemon pie", keeps me from misbehaving too much! But in
the summer, it's a wonderful delight and always a hit at picnics!
Lemonade Pie
(3)
Original Recipe, not sure of where I got it but I've seen versions all over. I re-invented it to lower the points (as always), actually it could have been from an original reci
pe by Cool Whip
®
or Crystal Light
®
but either way... I changed it up!
I actually believe I took a little of the recipe from either Cool Whip/Crystal Light and added the crust from Hungry Girl with my own additions & deletions.
Crust:
1 1/4c Fiber One
®
Original Cereal
6 sheets Low Fat graham crackers
4 Tbsp light butter (50 cal Tbsp)
1 oz water
4Tbsp Splenda
®
In blender/food processor place Fiber One
®
cereal. Crush up. Pour into bowl, crush graham crackers into mix, then add remaining ingredients. Blend together with hands or spoon/spatula.
Push into sprayed pie tin.
Crust
Nutritional info for 1/8th = 88.75/3.75/4.75
Filling:
1 lrg box sugar free fat free instant vanilla pudding
2 c skim milk
1 tub Crystal Light
®
lemonade
*note if you use the pink lemonade you get a pink pie!
½ of 8 oz Cool Whip
®
Free (reserve other half for topping)
Mix together pudding mix and crystal light. Add milk and whisk until it begins to thicken. Fold in cool whip. Spread into prepared crust. Refrigerate until set. Top with remaining cool whip.
I freeze it and take it out as needed, keeping it firmer & heartier to slice!
.
Filling
Nutritional Info: 1/8th = 88 cal/ 0g fat/ 0g fiber
One slice of Pie 1/8th
= 176 cal/ 3.75g fat/ 4.75g fiber
* As with all recipes points
®
/calories/fats will vary according to ingredients so please be sure to figure your own nutritional information out according to the packages & information of the products you use.
Check out my

Daily Menu Food Log for a quick glance at what I'm eating to get where I'm at, which is a healthier & therefore thinner ME!
Don't forget to check out my newest
Book Blog
, where I give book reviews on recent books I've read. If you're a reader you'll want to check this out!
WE CAN DO THIS, TOGETHER
ONE DAY AT A TIME!

Like this article? Twit it to your followers!
Who Else Helps me get healthy?
These are just a few of the people online that inspire me....
1.
Check out the Fab Fatties
2.
Joe Gigantino - Fitness Trainer
This is the guy that really set me on the path to physical fitness
3.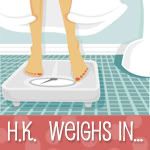 4.
BWJEN
5

.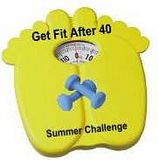 5

.
6.Sean Anderson the formerly 500lb man!
Diary of A Winning Loser
*Note I am not affiliated nor endorsed by Weight Watchers® at all, in any way. I highly recommend their program and cannot say enough GOOD about it, but I also have decided that they were my "stepping stone" to making a change in my lifestyle. Any mention of Weight Watchers®, their program or their term of "points®" does not mean they have approved, seen, or endorsed anything on my blogs.
Also, if at any time Points® are mentioned it is always with the assumption that you will analyze the recipes, foods, ingredients and figure the points out specifically for your consumption of any product, as ingredients may vary by brand, size, etc.