I
will confess that I have an ongoing love with anything cheesy! Offer me Mac 'n Cheese & I'm in heaven. Tell me it's not high in fat & calories and I'm.... well, we won't go there.... other than to say moaning with delight as I feast upon one of my favorite comfort foods of ALL time!
I
found this recipe tucked away from a "long ago" attempt at Weight Watchers
®
in a cookbook that my mom had given to me. It was hand written, so I'm going to guess one that was passed at a meeting or shared with friends. However, because it was marked with the nutritional info I needed to just plug it in and figure out points, which was a plus, but it didn't give credit as to where my mom had originally found it!
P
ersonally, I don't care where she found it as I love the idea of being able to toss it in the crockpot AND have something so delicious for only 4 points
®
. I'll confess now... I double my servings of this baby (so I save some points so I can pig out big time) when I make it! Hey, double servings... 8 points
®
... not a bad way to hit up a GREAT comfort food on a cold winter's night! I also bring down the points (I guess at this part because I don't have access anymore to a recipe building program that figures out the N.I.) by substituting the eggs with egg substitute (difference of 3 points
®
total in the entire recipe) and by substituting either 2% OR even Fat Free Cheese to lower points
®
even more. My end "result" is to GUESSTIMATE that I can do "heaping" cups & get about the same points
®
but I guarantee that this is NOT the proper way to do it! LOL I still haven't gained simply by using this technique and I do know that there has to be some difference points
®
wise but again, as always, I highly suggest you figure out the points according to your own ingredients!
T
he bad part of this recipe is that it serves 30! Yes, 30. That's actually GREAT though when you're going to a dinner that you have to bring a dish because you know you can grab your own casserole & know the points
®
value! It also is great in the sense that as long as you have self control you can portion out lunches & individual servings & freeze it easily! I often put 1/2 cup or 1 cup servings in zipper bags, lay flat, & freeze for later use! It makes for GREAT, quick & easy lunches on a cold day!
Crockpot Mac n Cheese
(4)
1 cup nonfat milk
1 can evaporated milk
1 can cheddar cheese soup
4 cups shredded cheddar cheese
(I use 2% & this saves me a few points/calories/fat grams OR often I will combine 2 Cups Fat Free Cheddar with 2 Cups 2% Cheddar)
1 16 oz box elbow macaroni
3 medium eggs
(again I substitute egg beaters for the equivalant to help reduce nutritional info)
1 stick low fat margarine
(original recipe called for low fat unsalted butter but I had difficulties finding "low fat" butter?)
2 Tbls. minced dry onion flakes
Directions
Turn crock pot on HIGH
melt stick butter into crock pot
Turn crock pot to LOW
In separate pan boil macaroni until almost done, but still firm
In bowl beat eggs

(you can substitute egg substitute)

, add milk, evaporated milk, cheddar soup, dried onions and 3 cups of shredded cheese

(this is where I actually save a few points by using 2% cheese or even mixing 1/2 & 1/2 fat free cheddar & 2% cheddar)

Pour macaroni into crock pot
Pour wet mixture over top and mix slightly
Cook on low for 3 hours
Just before serving, sprinkle remaining cup of shredded cheese on top if desired - I don't bother with this step & put the cheese in the mixture from the beginning.
Serves 30...1/2 -cup servings
Nutritional Info
- if prepared with full fat content cheeses, low fat butter, & eggs (not egg substitute)
* Servings Per Recipe: 30
* Amount Per Serving 1/2 cup
* Calories: 172.6 -- * Total Fat: 9.7 g -- * Cholesterol: 46.8 mg -- * Sodium: 120.6 mg -- * Total Carbs: 13.7 g -- * Dietary Fiber: 0.4 g -- * Protein: 7.6 g
AssistU
has been the whole reason I've had
the best results following the
Weight Watchers
®
program...
changing

1 lb or less

losses to
an

average of 3 lbs

most weeks!
Check out this

ALL NATURAL HERBAL SUPPLEMENT!
Use
DISCOUNT CODE 112BP
to get the best price available!
Ask for a free sample!
Check out my Daily Menu Food Log for a quick glance at what I'm eating to get where I'm at, which is a healthier & therefore thinner ME! While I don't always keep it up to date.. I do give you some different ideas of what might help you change up your daily menu!


Don't forget to check out my newest Book Blog, where I give book reviews on recent books I've read. If you're a reader you'll want to check this out!



WE CAN DO THIS, TOGETHER
ONE DAY AT A TIME!

Like this article? Twit it to your followers!
Who Else Helps me get healthy?
These are just a few of the people online that inspire me along with AssistU....
1.
Check out the Fab Fatties
- tons of ideas, comic relief & great give-aways!
2.
Joe Gigantino - Fitness Trainer
This is the guy that really set me on the path to physical fitness - Sign up for his FREE newsletter!
3.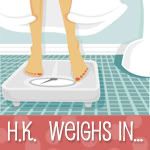 4.
BWJEN
-
Another WW Buddy & A 'bookworm' too!?
5

.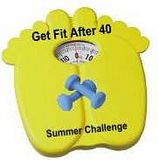 5

.
6.Sean Anderson the formerly 500lb man!
Diary of A Winning Loser
- Sean is an inspiration to anyone trying to get healthy!
*Note I am not affiliated nor endorsed by Weight Watchers® at all, in any way. I highly recommend their program and cannot say enough GOOD about it, but I also have decided that they were my "stepping stone" to making a change in my lifestyle. Any mention of Weight Watchers®, their program or their term of "points®" does not mean they have approved, seen, or endorsed anything on my blogs.
Also, if at any time Points® are mentioned it is always with the assumption that you will analyze the recipes, foods, ingredients and figure the points out specifically for your consumption of any product, as ingredients may vary by brand, size, etc.