M
y "sweetie" had commented nearly a year ago that he was dying to try something he once read or heard about called "Blue Potatoes" or sometimes also referred to as "Purple Potatoes". He said that
they
claimed these strange colored potatoes made "
the absolute best, most phenomenal mashed potatoes, ever!
" So of course it became a mission for him to find these great little spuds. But it wasn't exactly easy!
W
e don't exactly live in a large city where "different" and adventurous fruits and veggies can be easy to find. If it's not pretty "main stream" it can be quite difficult to find here in Erie, PA. Lucky for us we have a WONDERFUL grocery store called
Wegmans
, that is so customer service oriented that it's rare they will tell you
"sorry we don't carry that and can't get it for you"
unless it's pretty obscure or nearly impossible to buy it and re-sell enough to at least pay for what they purchased. Seriously, it is THE ONLY place we shop for our groceries and for many reasons... customer service being first and foremost. (No, I don't work for them, nor does anyone in my family.... so honestly just because I mention them ALL the time doesn't mean I get a paycheck... but I'll take one if they'd like to! LOL)
Here's a link
directly to the product itself at the Wegman's site that gives all the nutritional information also! Note that your local grocer may not have the item but ask!!!! That's how we got the store we visit regularly to start ordering them and then by word of mouth and just putting them out there, they've become an intriguingly new addition to a lot of tables in the Erie area!
S
o I began investigating the "Blue Potato" aka "Purple Potato" and contacted the produce manager at Wegman's (on West 23rd) who quickly did his own investigating and came back with an email that said basically... "Sure, we can get them and should have them in store within 2 weeks!". And so the love affair began.
T
hey aren't exactly the "prettiest" potato you will ever see. The taste is what I would call somewhat "earthy" and if there is such a thing a little more "hearty" potato flavor. They are definitely odd looking, both on the inside and out. I expected that only the skin would be purple/blue but nay, nay... the inside is just as purple and quite interesting looking. The first batch Wegman's had ordered for us seemed to be very small, almost the size of a "new red potato". I wasn't too sure about mashing these as my first thought was "to mash them you generally peel and boil" and these little babies weren't exactly large enough to truly
peel
but then after thinking about it I realized DUH, when you make mashed new reds you generally wash the potato, boil it and mash, pulling the skins out a bit while mashing while leaving a few in the finished dish. So I decided to do just that. I do need to add that you have to be careful to NOT overcook these beauties because they tend to get super mushy if you do. They don't hold their shape well and are what are considered a "medium starch" content, compared to other potato varieties. The second batch we bought were much larger (I kind of liked the bigger version because you could bake them better) and close to the size of a small, average white russet potato.
W
e also baked them and they were quite delicious this way also. So after doing the "basics" with these little beauties I decided to find a few other recipes. Here are a few I've found, but haven't tried yet. We tend to buy them in small quantities as they are around $1.69 I believe per pound (which can add up quick with potatoes). We generally end up with between 3 and 4 pounds each purchase and if we're making mashed it takes about 1/2 of that or a little more, leaving 2 or 4 for baking. Since we've tried our 2 favorite and typical ways to enjoy these spuds, it's now time to try a few other recipes.
W
hy purple potatoes, you may ask? Well, I wondered the same thing. Our original reason for purchasing them was simply based upon the words "best mashed potatoes you will ever eat". I'm not sure I'd go with that completely, but they are definitely the most interesting mashed potato you will ever try. If the color alone doesn't start a great conversation nothing will. But what are the real reasons for these strange creatures to dress your table, other than great color & a conversation piece?
P
urple potatoes were "created" so to speak in 2006, according to NYMag.Com, in Colorado. They were a natural cross breed, created for the main reason of making a high antioxidant potato. They wanted an almost "Super Spud" so to speak that was blessed with the normal great vitamins and health benefits of the potato along with super high antioxidant levels. They were brought mainstream by chef Alex Paffenroth of The Greenmarket and seemed to kind of take hold with a lot of different chefs after that.
Wish me luck on my journey to "eating clean" and healthy!
And please feel free to comment and share ideas for trying to live and eat "clean"!
~~~~~~~~~~~~~~~~~~~~~~~~~~~~~~~~~~~~~~~~~~~~~~~~~~~~~~~~~~~~~~~~~~~~~~~~
NEED TO GET FIT BUT DON'T WANT THE GYM MEMBERSHIP?
THINK ABOUT A TRAMPOLINE!
Check out The Trampolines King Website for tons of FREE information & guidance in purchasing this wonderful piece of equipment that is affordable and helps burn TONS of calories (not to mention tons 'o fun)!
~~~~~~~~~~~~~~~~~~~~~~~~~~~~~~~~~~~~~~~~~~~~~~~~~~~~~~~~~~~~~~~~~~~~~~~~
AssistU
has been the whole reason I've had
the best results following the
Weight Watchers
®
program...
changing

1 lb or less

losses to
an

average of 3 lbs

most weeks!
Check out this

ALL NATURAL HERBAL SUPPLEMENT!
Mention Beverly's Blog "One Day At A Time"
when you order
to get the best price available!
Don't forget to check out my newest
Book Blog
, where I give book reviews on recent books I've read. If you're a reader you'll want to check this out!
WE CAN DO THIS, TOGETHER
ONE DAY AT A TIME!
Like this article? Twit it to your followers!
Who Else Helps me get healthy?
These are just a few of the people online that inspire me along with AssistU....
1.
Check out the Fab Fatties
- tons of ideas, comic relief & great give-aways!
2.
Joe Gigantino - Fitness Trainer
This is the guy that really set me on the path to physical fitness - Sign up for his FREE newsletter!
3.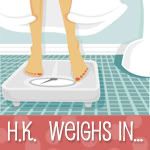 4.
BWJEN
-
Another WW Buddy & A 'bookworm' too!?
5
.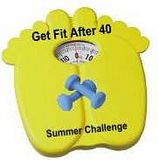 5
.
6.Sean Anderson the formerly 500lb man!
Diary of A Winning Loser
- Sean is an inspiration to anyone trying to get healthy!
*Note I am not affiliated nor endorsed by Weight Watchers

®

at all, in any way. I highly recommend their program and cannot say enough GOOD about it, but I also have decided that they were my "stepping stone" to making a change in my lifestyle. Any mention of Weight Watchers

®

, their program or their term of "points

®

" does not mean they have approved, seen, or endorsed anything on my blogs.
Also, if at any time Points

®

are mentioned it is always with the assumption that you will analyze the recipes, foods, ingredients and figure the points out specifically for your consumption of any product, as ingredients may vary by brand, size, etc. and Points
®
is a registered trademark of the Weight Watchers
®
company.