O
ne of my fiance's favorite foods I make are
my breakfast sammies
. They've become a bit of a "tradition" on weekends here, with our weekend being a day longer than most we get to celebrate together a little longer than regular couples. On Fridays I jump a little "off program" in the sense I don't make sure anything's all natural for my breakfast but I'm pretty sure it's not loaded too much with unhealthy options in the sense that the meatballs are the worse part of my meatball omelet but the sauce is a homemade sauce & meatballs. I no longer opt for the supposed "healthier" fake eggs but instead count the extra point per egg for a whole, natural "what comes outta the chicken" style egg and not something processed into a carton. Basically I end up justifying the fact that it's not all organic or totally unprocessed once a week (sometimes less) to enjoy my big & tasty, delicious meatball omelet.
B
ut that leaves me with Saturday, & Sunday mornings... which we generally eat at home. Some d
ays I make a great buckwheat pancake (I love mine with freshly ground peanut butter on it) and some days I make my breakfast sammies. The problem is, up until now I really did just keep using the highly processed ingredients; being completely ignorant to the fact they carry a delicious, light and all natural sausage!
T
his is all a progress in process so to speak, and I'm honored to share my new findings (many of you will probably go "DUH" with some of my findings while hopefully a few of you will go "aha!") with my readers. I'm slowly finding affordable, KEY WORD THERE "Affordable", alternatives that are healthy.
Here's the "Remake" of the recipe:
Heat up fully cooked sausage links (Jones' does offer a patty but my Wegmans doesn't carry them so I use the links, which work fine.. just a little harder to keep in the muffin).
Place egg, sausage & slice of cheese on top of muffin bottom & top with muffin top.
*NOTE: Each of the items pictured are linked to Wegmans website to show you any information.
Other options:
add grilled veggies (onions & peppers)

you can find other meat alternatives but watch the processing of anything packaged
remember if you go meatless you save 2 points

®

also

Wish me luck! And please feel free to comment and share ideas for trying to live and eat "clean"!
AssistU
has been the whole reason I've had
the best results following the
Weight Watchers
®
program...
changing

1 lb or less

losses to
an

average of 3 lbs

most weeks!
Check out this

ALL NATURAL HERBAL SUPPLEMENT!
Use
DISCOUNT CODE 112BP
to get the best price available!
Ask for a free sample!
Check out my Daily Menu Food Log for a quick glance at what I'm eating to get where I'm at, which is a healthier & therefore thinner ME! While I don't always keep it up to date.. I do give you some different ideas of what might help you change up your daily menu!


Don't forget to check out my newest Book Blog, where I give book reviews on recent books I've read. If you're a reader you'll want to check this out!



WE CAN DO THIS, TOGETHER
ONE DAY AT A TIME!

Like this article? Twit it to your followers!
Who Else Helps me get healthy?
These are just a few of the people online that inspire me along with AssistU....
1.
Check out the Fab Fatties
- tons of ideas, comic relief & great give-aways!
2.
Joe Gigantino - Fitness Trainer
This is the guy that really set me on the path to physical fitness - Sign up for his FREE newsletter!
3.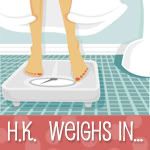 4.
BWJEN
-
Another WW Buddy & A 'bookworm' too!?
5
.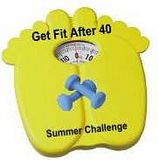 5
.
6.Sean Anderson the formerly 500lb man!
Diary of A Winning Loser
- Sean is an inspiration to anyone trying to get healthy!
*Note I am not affiliated nor endorsed by Weight Watchers

®

at all, in any way. I highly recommend their program and cannot say enough GOOD about it, but I also have decided that they were my "stepping stone" to making a change in my lifestyle. Any mention of Weight Watchers

®

, their program or their term of "points

®

" does not mean they have approved, seen, or endorsed anything on my blogs.
Also, if at any time Points

®

are mentioned it is always with the assumption that you will analyze the recipes, foods, ingredients and figure the points out specifically for your consumption of any product, as ingredients may vary by brand, size, etc. and Points
®
is a registered trademark of the Weight Watchers
®
company.