B
y now you all must know I absolutely love my "Breakfast Sammies" and I eat them all times of day! It was a dilemma for me when I decided to begin eating "clean" and cutting out the chemicals. The entire sandwich I used to eat was based upon pre-made, ready to eat style foods, all slapped together into a quick sandwich. I was certain this was no longer an option because finding "boxed" foods of any type that aren't loaded with chemicals is nearly impossible... or so I thought!
H
ere's how I figured out an easy & effective way to create my beloved treats I wanted to introduce you to the products I've found that help me make my sammies in a slightly more healthy way!
I
love Vans All Natural Lite Waffles. These are amazing because not only are the ingredients natural and not chemical laden but 2 waffles come in at 2 points. (140 cal, 2g fat, 6g fiber)
I
even found some Jones Dairy Farm all natural sausages at GFS (a restaurant supply store that offers very few "healthy" items but great prices for large quantities of food). I was pretty excited to find a huge package of the sausages at GFS for $9.99 for 32 patties, but they didn't offer the "lite" version, which I later found at Wegmans. For $1.99 a package I got the Jones Dairy Farm all natural sausages with rice in them at Wegmans. It sounds a little strange, having rice in your sausage links, at first but it's a great way to put in a natural "filler" without using a ton of fat! Unfortunately they only had the links but I can survive. The full fat version comes in at 170 Calories, 16g of fat & 0g of fiber. A little hefty in points at 5 pts per patty! I used this version for a few times until I could come across the lite versions. Thankfully their numbers are a little kinder. For 3 links it's 3 points, so basically 1 pt. per link. (130 cal, 9g fat, 0g fiber). I found it a lot easier to bite down on 3 points & 3 pieces of meat as opposed to one piece of meat that rang up at 5 points by itself! Hopefully I'll get the patties in "lite" form soon here at Wegmans too! Until then, I'll use the links and catch them before they roll off the waffle!
O
f course finding "sliced" organic cheeses is not easy nor is it economical. Unfortunately I am a cheese freak so I will confess that I do still use 2% cheeses but try to find some of the better brands and natural styles located in the actual cheese case. A slice of 2% cheddar on top of the sausage, then sandwiched between 2 lightly buttered waffles makes for an amazing lunch or breakfast. Heck, I sometimes use these as "snacks" when I've eaten light all day and find myself getting hungry.
H
ere's a shot of my yummy breakfast sammy made with the above ingredients. This particular sandwich I did make with the patties so it's about 2 points higher than if you'd use the lite sausage. Total for my entire sandwich (I sprinkle each waffle with some maple & cinnamon sprinkles) comes in at 8 points and believe me it's the tastiest treat. Since I've written a zillion different ways to create this baby I think it's safe to assume it's a staple on my list of foods I eat regularly AND now I can eat it under the "clean eating" label!
Wish me luck! And please feel free to comment and share ideas for trying to live and eat "clean"!
AssistU
has been the whole reason I've had
the best results following the
Weight Watchers
®
program...
changing

1 lb or less

losses to
an

average of 3 lbs

most weeks!
Check out this

ALL NATURAL HERBAL SUPPLEMENT!
Use
DISCOUNT CODE 112BP
to get the best price available!
Ask for a free sample!
Check out my

Daily Menu Food Log for a quick glance at what I'm eating to get where I'm at, which is a healthier & therefore thinner ME! While I don't always keep it up to date.. I do give you some different ideas of what might help you change up your daily menu!
Don't forget to check out my newest
Book Blog
, where I give book reviews on recent books I've read. If you're a reader you'll want to check this out!
WE CAN DO THIS, TOGETHER
ONE DAY AT A TIME!
Like this article? Twit it to your followers!
Who Else Helps me get healthy?
These are just a few of the people online that inspire me along with AssistU....
1.
Check out the Fab Fatties
- tons of ideas, comic relief & great give-aways!
2.
Joe Gigantino - Fitness Trainer
This is the guy that really set me on the path to physical fitness - Sign up for his FREE newsletter!
3.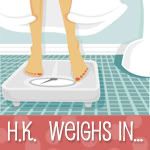 4.
BWJEN
-
Another WW Buddy & A 'bookworm' too!?
5
.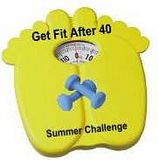 5
.
6.Sean Anderson the formerly 500lb man!
Diary of A Winning Loser
- Sean is an inspiration to anyone trying to get healthy!
*Note I am not affiliated nor endorsed by Weight Watchers

®

at all, in any way. I highly recommend their program and cannot say enough GOOD about it, but I also have decided that they were my "stepping stone" to making a change in my lifestyle. Any mention of Weight Watchers

®

, their program or their term of "points

®

" does not mean they have approved, seen, or endorsed anything on my blogs.
Also, if at any time Points

®

are mentioned it is always with the assumption that you will analyze the recipes, foods, ingredients and figure the points out specifically for your consumption of any product, as ingredients may vary by brand, size, etc. and Points
®
is a registered trademark of the Weight Watchers
®
company.