O
ne of the things I found with trying to "eat organic", especially with fruits and veggies, is that it's often just not feasible to purchase these items from the grocery! You can get some items decently priced, especially if you get locally grown items but for the most part you can get a whole lot of a "non-organic" produce product for the same price as one organic piece. It's sad, but true.
W
hen I realized that some products are worth buying organic, simply because of the amounts of pesticides used and found on them I also realized that this meant it was going to have to be "okay" to purchase some fruits and veggies non-organic.
I
found the recipe for a homemade soak for your fruits and veggies that is so simple and helps you get rid of the chemicals! You simply mix equal parts water and white vinegar, or you can use a veggie wash like Environne, which removes chemicals from the surface.(But I say why pay the extra money when you can use water and vinegar?)
Because pesticides are created to be water-resistant (they have to stay on even when it rains), just water is often not enough to get the chemicals off.
Most of all, keep in mind the list of the
Dirty Dozen
in mind when buying your produce! These 12 types of produce have been found to have the highest pesticides on them:
Peaches
Apples
Sweet bell peppers
Celery
Nectarines
Strawberries
Cherries
Pears
Grapes

Imported

spinach
Lettuce
Potatoes
O
ddly enough, sweet potatoes are one of the lowest! Makes no sense to me, but I guess there's a reason. So if you can buy the above produce organically it's best. But if not, use the wash I've posted to help get rid of the chemicals that kill!
Wish me luck! And please feel free to comment and share ideas for trying to live and eat "clean"!
AssistU
has been the whole reason I've had
the best results following the
Weight Watchers
®
program...
changing

1 lb or less

losses to
an

average of 3 lbs

most weeks!
Check out this

ALL NATURAL HERBAL SUPPLEMENT!
Use
DISCOUNT CODE 112BP
to get the best price available!
Ask for a free sample!
Check out my

Daily Menu Food Log for a quick glance at what I'm eating to get where I'm at, which is a healthier & therefore thinner ME! While I don't always keep it up to date.. I do give you some different ideas of what might help you change up your daily menu!
Don't forget to check out my newest
Book Blog
, where I give book reviews on recent books I've read. If you're a reader you'll want to check this out!
WE CAN DO THIS, TOGETHER
ONE DAY AT A TIME!
Like this article? Twit it to your followers!
Who Else Helps me get healthy?
These are just a few of the people online that inspire me along with AssistU....
1.
Check out the Fab Fatties
- tons of ideas, comic relief & great give-aways!
2.
Joe Gigantino - Fitness Trainer
This is the guy that really set me on the path to physical fitness - Sign up for his FREE newsletter!
3.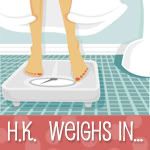 4.
BWJEN
-
Another WW Buddy & A 'bookworm' too!?
5
.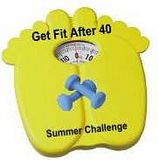 5
.
6.Sean Anderson the formerly 500lb man!
Diary of A Winning Loser
- Sean is an inspiration to anyone trying to get healthy!
*Note I am not affiliated nor endorsed by Weight Watchers

®

at all, in any way. I highly recommend their program and cannot say enough GOOD about it, but I also have decided that they were my "stepping stone" to making a change in my lifestyle. Any mention of Weight Watchers

®

, their program or their term of "points

®

" does not mean they have approved, seen, or endorsed anything on my blogs.
Also, if at any time Points

®

are mentioned it is always with the assumption that you will analyze the recipes, foods, ingredients and figure the points out specifically for your consumption of any product, as ingredients may vary by brand, size, etc. and Points
®
is a registered trademark of the Weight Watchers
®
company.