One of my favorite things to eat as a non-healthy eater were casseroles. My kids would call me the "Casserole Queen" but the generally meant using tons of fatty ground beef, cheeses, etc.
I've learned to recreate one of our favorites to make it more healthy. Originally a Bisquick recipe, the changes I've made make very little difference in taste but tons of difference in calories, fat & points!
Cheeseburger Pie (4)
Yield: 8 servings; (counts as 4 per piece)
Ingredients
1 lb 95% or higher Lean Ground Beef
1 Large onion, chopped (1 cup)
1/2 tsp Salt
1 cup No-Fat shredded cheddar cheese
1/2 cup Low Fat Bisquick Mix
1 cup Skim Milk
1 Eggs
Preheat oven to 400 degrees F. Spray 9" pie plate with cooking spray.
In skillet, cook beef & onion over med heat 8-10 min, drain any fat. Stir in salt, spread in pie plate and sprinkle with cheese.
In small bowl, mix remaining ingredients with fork or wire whisk until well blended. Pour into pie plate on top of other mixture.
Bake 25 min or until knife inserted in center comes out clean. Cut into 8 pieces.
What I love about this recipe is that I can cut it into 8 pieces but those who are not watching their weight can eat 2 pieces & not feel like they're eating "diet" food. I usually make 2 batches if feeding more than 4 people.
WE CAN DO THIS, TOGETHER
ONE DAY AT A TIME!

Like this article? Twit it to your followers!
Who Else Helps me get healthy?
1.
2.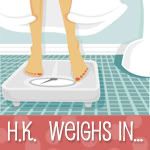 3.
BWJEN
4.
FabFatties
5.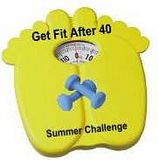 6.
7.Sean Anderson the formerly 500lb man!
Diary of A Winning Loser