T
his is a fun recipe. A friend shared it with me and I tried it one night. They're great. The downfall, they make 18 & if you don't freeze them (still good frozen) or have someone to help you eat them... make them for a picnic and take them where you can eat 1 or 2 and leave them! LOL
Whoopie pies
(2)
Servings | 18
Ingredients
1 cup all purpose flour
1/4 cup unsweetened cocoa powder
1 teaspoon baking soda
1/4 teaspoon salt
1/2 cup sugar
1/4 cup solid vegetable shortening
(Crisco or similar)
1 egg white
1/2 cup skim milk
3/4 cup marshmallow spread
(such as "Fluff")
Instructions
Preheat oven to 425F combine the flour, cocoa, baking soda and salt in a small bowl. With an electric mixer on medium speed, beat the sugar shortening and egg white in a medium bowl until fluffy and well blended about 2 minutes. Stir in the flour mixture then the milk until just blended.
Drop the dough by spoonfuls onto large ungreased baking sheets making 36 cookies bake until top springs back when lightly touched 5-7 minutes. Cool completely on the sheets on a rack. Spoon 2 teaspoons marshmallow spread on the bottoms of half the cookies. Top with the remaining cookies. Store in an airtight container for up to 3 days. Also freeze fairly well.
Do NOT stack cookies as they are VERY moist & will stick together. Put waxed paper between or parchment paper between cookies if you must stack!
While I don't have the exact Nutritional Info on this, at this point level I would assume they are about 100 calories each, due to the fact they are worth (2) each. I think that's a very good estimate.
WE CAN DO THIS, TOGETHER
ONE DAY AT A TIME!

Like this article? Twit it to your followers!
Who Else Helps me get healthy?
1.
2.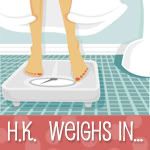 3.
BWJEN
4.
FabFatties
5.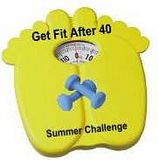 6.
7.Sean Anderson the formerly 500lb man!
Diary of A Winning Loser