I
never used to be a huge fan of soups. I wouldn't say I
"hated"
them by any means but I rarely found them to be something that was
so
filling and delicious I
had
to have them constantly. Of course, there was the exception of my childhood, where I ate Campbell's
®
cream of tomato soup ever day of my life at lunch. I do not exaggerate! My mother would get so mad because
(back then we came HOME for lunch.. imagine that? LOL)
every time I'd leave in the morning she'd ask "What do you want for lunch honey?" and my
OBVIOUS
answer was "Um, tomato soup mom! NOT anything else PLEASE?!"
T
his undoubtedly led to her every once in a while making "chicken noodle" because my friend, Sheila,
(who's mom WORKED! and wasn't home to make her hot lunches *gasp*)
liked chicken noodle better. I would get so upset & even sometimes cry when I smelled the chicken noodle soup coming up the stairs. LOL Yes, I had issues... spoiled brat that I was! My mom finally gave in and
always
made ME my tomato soup & my friend her chicken noodle. The only "variations" were what went with the cream of tomato soup... slices of freshly baked Italian bread from the bakery up the road, toasted cheese sandwiches or crackers (and those varied from plain ol' saltines to the very 'gourmet' Ritz
®
LOL)
Life was good from then on!
A
s I "aged" though, I never was a huge fan of soups for dinners. I know, lots of people loved it when I made soup for dinner & I did make it often (the family loved it) but rarely would I enjoy it like everyone else seemed to be doing. My cream of potato soup, taught to me by my ex-husband's aunt, was the one exception to that rule but as you can imagine there is no lack of calories or fat involved in this delicious pot of goodness so, especially now, it's not on the stove all too often. I have managed to bring the calories & fat down to about 1/2 using skim milk & turkey bacon & topping with fat free cheddar but it's never going to be a super "point
®
friendly" soup.
O
ddly enough I am slowly coming back around to "soups". Perhaps it's true we digress back into our childhood as we "age"? Or maybe I just never grew up (I think that's the stronger possibility). I also think that a lot of this change in taste for soups comes with the demand of the consumer wanting better tasting, more filling, simply better soups from a can. As always, Campbell's
®
seems to be the leader of the soup industry in coming out with better tasting & now even better for you brands & styles of soups!
A
recent email from the company led me to purchasing a few of their "new" brands/styles of Chunky Soups. These soups were created to be a healthier option to the same styles of soups they offered previously only now made with lean meats, more veggies & simply lower in calories & fat. Many even boast 3 or more grams of fiber per 1 cup serving also! That's a real plus! I picked up a few different types of soups and have attempted to try out a few here and there. With fall weather upon us here in Erie, PA I'm quick to enjoy a warm cup of soup now but especially if I can have that cup of filling soup for 3 to 4 points
®
! Add a toasted Weight Watcher
®
brand bagel or Arnolds
®
Sandwich Thin for a point
®
or two more and you have a truly hearty & filling lunch!
C
heck out the newest information on Campbell's
®
Soups
here
. It shows some of their "lean meat" and "full serving" styles of soups that have just come out, including the one I most recently devoured:
Campbell's
®
Chunky Beef Rib Roast with Potatoes & Herbs
. 1 Cup of this awesome, flavorful soup comes in at 2 points
®
! Boasting Nutritional Information like 110 Calories, 1g Fat & 3g of Fiber you can afford 2 servings at lunch, without cringing (1 cup = 1 serving)!
I
f you're looking for an amazing, filling, flavorful, easy, & inexpensive lunch this fall & winter I highly suggest checking out the newest products available from Campbell's
®
. Unlike the Progresso
®
Soups that have been
"authorized"
by Weight Watchers
®
to boast 1 or 0 point
®
values... these soups are hearty, stick to you styles that don't all taste the same. I'm sorry but the Progresso
®
Soups all taste like the same boring chicken broth with different unflavored ingredients tossed in. Most of the ingredients being bland veggies to make it "low in points". I'll give up a point
®
or two for some flavor and some content thank you! With the Campbell's new line you get something that sticks with you the rest of the day and has tons of flavor! They all don't taste the same either! Each broth seems to be unique, with a lot of use of herbs & spices to give it a little something extra with each bite! The lean meats make a huge difference in the nutritional information also, and as far as I'm concerned it was about time Campbell's
®
decided to put up some of their awesome flavors in a more nutritionally respectable style!
I
f you're looking to make up a batch of your own hearty soup that's low in points
®
but high in taste... stay tuned. I have some amazing recipes coming soon for crockpot & stove top soups! Check out my
Taco Soup Recipe
.. the first in this "Fall Series" of souper delites! You make this one in the crockpot, simmer all day long and come home to a hearty dinner ready to serve! Don't forget to try the
Crockpot Chicken Pot Pie Soup
too! It's a definite keeper for hearty fall & winter dinners!
Help me win this great recognition!
Vote now if you like my blog! Thanks!
Check out my

Daily Menu Food Log for a quick glance at what I'm eating to get where I'm at, which is a healthier & therefore thinner ME!
Don't forget to check out my newest
Book Blog
, where I give book reviews on recent books I've read. If you're a reader you'll want to check this out!
WE CAN DO THIS, TOGETHER
ONE DAY AT A TIME!

Like this article? Twit it to your followers!
Who Else Helps me get healthy?
These are just a few of the people online that inspire me....
1.
Check out the Fab Fatties
2.
Joe Gigantino - Fitness Trainer
This is the guy that really set me on the path to physical fitness
3.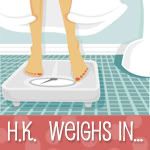 4.
BWJEN
5

.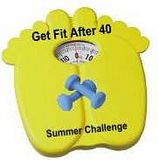 5

.
6.Sean Anderson the formerly 500lb man!
Diary of A Winning Loser
*Note I am not affiliated nor endorsed by Weight Watchers® at all, in any way. I highly recommend their program and cannot say enough GOOD about it, but I also have decided that they were my "stepping stone" to making a change in my lifestyle. Any mention of Weight Watchers®, their program or their term of "points®" does not mean they have approved, seen, or endorsed anything on my blogs.
Also, if at any time Points® are mentioned it is always with the assumption that you will analyze the recipes, foods, ingredients and figure the points out specifically for your consumption of any product, as ingredients may vary by brand, size, etc.