Crockpot Chicken Pot Pie Soup
(6)
Serves 4

Ingredients


1 pound uncooked boneless, skinless FROZEN chicken breasts, cut up in small chunks

*



1 lb package frozen mixed vegetables,

*I substitute frozen carrots only, because I don't like the other veggies (corn & peas) in my soup but you can change up however you like!



1 small onion(s), chopped/diced
1/2 cup fat free chicken broth



24 oz Heinz Fat-Free Chicken Gravy, 2 jars (12 oz. each)


1 1/2 Cups dry mix Fiber One Pancakes


3/4 cup(s) fat-free chicken broth
Directions
Place chicken, 1/2 cup chicken broth, veggies and gravy in crockpot.
Cook on LOW all day or (if using thawed breasts) on HIGH for 2 hours.
In separate bowl, mix pancake mix and chicken broth.
Spread mixture on top of chicken and cook for 30-40 minutes longer on LOW in crock pot
Note:
This is
NOT
my original recipe. It was shared with me a while back by a friend, who got it from a friend, etc. I have NO clue where the original recipe came from but the points values were calculated by my friend using her WW Access to the recipe builder; however, brand names/products can change the points
®
values! I am sharing the recipe as one that I LOVE to create & my family loves to eat!
*I have also substituted leftover turkey after the holidays for a delicious Turkey Pot Pie Soup! YUMMY!
As with all "points
®
" please consider figuring out your OWN points
®
according to the ingredients you use.
Help me win this great recognition!
Vote now if you like my blog! Thanks!


Check out my

Daily Menu Food Log for a quick glance at what I'm eating to get where I'm at, which is a healthier & therefore thinner ME!
Don't forget to check out my newest
Book Blog
, where I give book reviews on recent books I've read. If you're a reader you'll want to check this out!
WE CAN DO THIS, TOGETHER
ONE DAY AT A TIME!

Like this article? Twit it to your followers!
Who Else Helps me get healthy?
These are just a few of the people online that inspire me....
1.
Check out the Fab Fatties
2.
Joe Gigantino - Fitness Trainer
This is the guy that really set me on the path to physical fitness
3.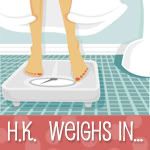 4.
BWJEN
5

.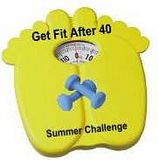 5

.
6.Sean Anderson the formerly 500lb man!
Diary of A Winning Loser
*Note I am not affiliated nor endorsed by Weight Watchers® at all, in any way. I highly recommend their program and cannot say enough GOOD about it, but I also have decided that they were my "stepping stone" to making a change in my lifestyle. Any mention of Weight Watchers®, their program or their term of "points®" does not mean they have approved, seen, or endorsed anything on my blogs.
Also, if at any time Points® are mentioned it is always with the assumption that you will analyze the recipes, foods, ingredients and figure the points out specifically for your consumption of any product, as ingredients may vary by brand, size, etc.