Crockpot Taco Soup (4)
(serves 8)
Ingredients:

1 pound ground 95% Fat Free Ground Beef
1 cup finely chopped onion
1 can 16 oz. pinto beans, drained and rinsed
1 can 15 oz. red kidney beans, drained and rinsed
1 can 11 oz. corn kernels
1 can 8 oz. tomato sauce
2 cans 14.5 oz. each diced tomatoes
2 1/2 cups water
1 can 4 oz. diced green chilies
*optional if you do not like "spicy" you can omit
1 Packet taco seasoning mix
***************************************
1 cup shredded, fat free cheddar or Mexican blend cheese
1/2 cup fat-free sour cream
Instructions:

Brown & drain fat from ground beef. Place meat with all remaining ingredients EXCEPT the cheddar & sour cream into crockpot. Stir to blend ingredients thoroughly. Cook on LOW for 8-10 hours.
Ladle into bowls. Top each bowl with 1/8 cup shredded cheese and a tablespoon of fat-free sour cream.

Approximate Nutritional Information:
Per serving: 219 calories, 5 g fat, 10 g fiber
Help me win this great recognition!
Vote now if you like my blog! Thanks!


Check out my

Daily Menu Food Log for a quick glance at what I'm eating to get where I'm at, which is a healthier & therefore thinner ME!
Don't forget to check out my newest
Book Blog
, where I give book reviews on recent books I've read. If you're a reader you'll want to check this out!
WE CAN DO THIS, TOGETHER
ONE DAY AT A TIME!

Like this article? Twit it to your followers!
Who Else Helps me get healthy?
These are just a few of the people online that inspire me....
1.
Check out the Fab Fatties
2.
Joe Gigantino - Fitness Trainer
This is the guy that really set me on the path to physical fitness
3.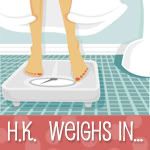 4.
BWJEN
5

.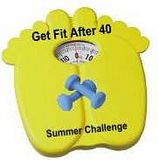 5

.
6.Sean Anderson the formerly 500lb man!
Diary of A Winning Loser
*Note I am not affiliated nor endorsed by Weight Watchers® at all, in any way. I highly recommend their program and cannot say enough GOOD about it, but I also have decided that they were my "stepping stone" to making a change in my lifestyle. Any mention of Weight Watchers®, their program or their term of "points®" does not mean they have approved, seen, or endorsed anything on my blogs.
Also, if at any time Points® are mentioned it is always with the assumption that you will analyze the recipes, foods, ingredients and figure the points out specifically for your consumption of any product, as ingredients may vary by brand, size, etc.