I
will confess, I am a bread freak! I love my bread, plain & simple and I refuse to give it up. This is one area where I won't negotiate... I will never be without my bread! But how do you approach it with a healthier lifestyle approach? Many will argue that it's very simple, you either "can't" have it or you can't have anything but the gluten free, non-flour, all whole types. To them I say... "good for you, enjoy it". But for me I say, "there has to be something out there that tastes good and is somewhat healthy".
T
here certainly is no longer any shortage of brands out there that are low in fat, high in fiber, low in calories! The real issue is, which ones truly work for you. Everyone's different so what I love may not be what you love, but here are a few of my absolute "Can't Do Without" breads and what I use them for. I will however confess, I can be seen visiting Panera Bread once in a while to grab a loaf of asiago bread or some other absolutely divine, hearty bread for a pannini! Like everything, I think in moderation I'll be just fine with it & I don't treat myself often, as I know I can't behave!
S
o here are some of my faves in the bread aisle:
Sandwich Thins - originally Arnold's were the only ones out there in my area but now there are tons. These are simple, round slices to create sandwiches in and come in a variety of types from Whole Grain White to Multi-Grain, Honey Wheat, Rye or Wheat. They're plain, simple and do the job of giving you a fairly healthy option, high in fiber, low in calories and decent in taste for making your sandwich. I love the rye sandwich thin for my ham and swiss melts! IowaGeek has some neat ideas for using the sandwich thins in a variety of ways!


Italian Sub Thins - much like the bread above, these "thins" are a version created that is longer for a sub style sandwich. While they seem to accommodate sandwiches a bit easier since they're long, they don't offer any extra flavor or "beefiness" to your sandwich. They're good and serve their purpose as both a sub roll and a hot dog roll (although they do offer a specific thin for hot dogs too)


Bagel Thins - These top my list for both sandwiches and stand alone. I always

4 Pt. Cajun Egg White Bagel Sandwich

purchase both styles, the plain and the "everything" bagel thin. I use the plain when I have a flavorful meat that I don't want extra flavors coming from the bread. I use the everything when I want a bagel (yes these really do hit that craving with a pack of Laughing Cow light and creamy swiss, which is almost like cream cheese) or when I have something that can handle the full flavor of a combination of sesame seed, poppy seed, onion and garlic. As you can see by my picture here, I also LOVE using them for breakfast sandwiches!


Ezekiel Breads - these are actually one of the healthiest in terms of content but they're not exactly low in calories. They offer quite an array of flavors and generally are kept in the freezer to extend the life. They have NO additives so this bread is the REAL thing, like great grandmum used to make, without the chemicals and additives to give it a long shelf life. No big problem though with freezing it because it tends to pop apart easily and toasts up well. My favorite is the Sesame Seed bread because it has just a touch of sweetness to it when toasted. I tend to toast it and slide just a hint of peanut butter across the top to get a little protein. Downside is, if you're counting points 1 slice is pretty much all you're going to want toast up for a light breakfast with some fruit or juice on the side. For some reason I always use these breads for toasting or making French toast as opposed to sandwiches. I'm not sure why. It could be a texture thing, a flavor thing, I really don't know but it's my go to when I want toast or am making French toast. Plus side: it's hearty and completely natural! They're made by Food For Life, who also offers an array of other items! Check them out here!


Naan Bread - you have to read the labels on these and be sure you realize what a serving is! I love these for instant and delicious Naan Pizzas! They come in so many different flavors!
P
lease feel free to share some of your favorite breads or styles to use the ones I've mentioned!
IF YOU LIKE FREEBIES HERE'S YOUR CHANCE!
Check it out! You can win some glass straws from Glass Dharma & Incredible Smoothies
HERE!
Wish me luck on my journey to "eating clean" and healthy!
And please feel free to comment and share ideas for trying to live and eat "clean" and losing weight by changing to a healthy lifestyle!
~~~~~~~~~~~~~~~~~~~~~~~~~~~~~~~~~~~~~~~~~~~~~~~~~~~~~~~~~~~~~~~~~~~~~~~~
NEED TO GET FIT BUT DON'T WANT THE GYM MEMBERSHIP?
THINK ABOUT A TRAMPOLINE!
Check out The Trampolines King Website for tons of FREE information & guidance in purchasing this wonderful piece of equipment that is affordable and helps burn TONS of calories (not to mention tons 'o fun)!
~~~~~~~~~~~~~~~~~~~~~~~~~~~~~~~~~~~~~~~~~~~~~~~~~~~~~~~~~~~~~~~~~~~~~~~~
Don't forget to check out my newest
Book Blog
, where I give book reviews on recent books I've read. If you're a reader you'll want to check this out!
WE CAN DO THIS, TOGETHER
ONE DAY AT A TIME!
Like this article? Twit it to your followers!
Who Else Helps me get healthy?
These are just a few of the people online that inspire me....
1.
Check out the Fab Fatties
- tons of ideas, comic relief & great give-aways!
2.
Joe Gigantino - Fitness Trainer
This is the guy that really set me on the path to physical fitness - Sign up for his FREE newsletter!
3.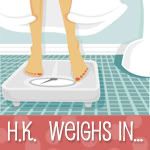 4.
BWJEN
-
Another WW Buddy & A 'bookworm' too!?
5
.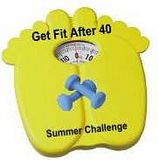 5
.
6.Sean Anderson the formerly 500lb man!
Diary of A Winning Loser
- Sean is an inspiration to anyone trying to get healthy!
*Note I am not affiliated nor endorsed by Weight Watchers

®

at all, in any way. I highly recommend their program and cannot say enough GOOD about it, but I also have decided that they were my "stepping stone" to making a change in my lifestyle. Any mention of Weight Watchers

®

, their program or their term of "points

®

" does not mean they have approved, seen, or endorsed anything on my blogs.
Also, if at any time Points

®

are mentioned it is always with the assumption that you will analyze the recipes, foods, ingredients and figure the points out specifically for your consumption of any product, as ingredients may vary by brand, size, etc. and Points
®
is a registered trademark of the Weight Watchers
®
company.