I
was
recently introduced to the ever wonderful Middle Eastern bread called Naan. I had seen it numerous times in the store but at quick glance saw that the basic nutritional values were around 150 calories, 3.5g of fat and 3g of fiber for 1/2 of a slice. At a glance, it just seemed kind of "high" to me in "points" so I tossed it aside. Still, I would s
ee posts here and there, people (especially those trying to eat healthy) talking about the Naan bread.



I

'm not even sure who's blog I saw it on, I know it was a man's
so I'm kind of wondering if it wasn't Sean's Blog (see below listing) that mentioned making pizza with the Naan. I quickly asked, "Well isn't it kind of high for a slice of bread type thing?" and his answer was "It's really not if you realize how filing and how large the Naan is." He was beginning to lure me towards this delightfully new trea
t and I'm always looking for different ways to fill my belly so I figured, I'll take a closer look next time I shop.

I

ended up finding the Tandoori Naan bread in whole wheat. The nutritional value for 1/2 slice was exactly as I listed above, making it 3 pts for 1/2 slice. But upon further investigation I started to realize, that meant I could use the entire slice for 6 points (high if you're going to add higher point items to the top but not so bad if that's your ENTIRE pizza). The wheels started turning and voila... this is the first of MANY "Naan Pizza" recipes to co
me! The key to the entire thing is loading the Naan up with tons of low fat, veggies, spices, etc. so the most points come from the crust. You can eat an
entire Naan for your dinner/lunch without even being slightly worried! Truly!



H

ere's the my first at
tempt at a variation of, for lack of better words, Naan Pizza.



I

have been craving spices lately, still am for some reason... I'll have to consult some
of my food guru friends regarding this.. LOL.. but because of this craving and the fact that I had been "dining out" too often & making the less than "best" choices... I knew I had to fill up on something that would kill the craving without killing the points.



H

ere's what I ended up with....

Naan Pizza - Spanish Style (8)

1 Naan Bread Slice - Wheat

(6)


1/2 Cup shredded fat free cheese

(mixed mozzarella & cheddar)

(2)

1/2 Cup diced tomatoes (I used the Rotel Diced Tomaotoes w/chiles) (0)
2 Tbs. Taco Sauce (0)
1/2 tsp. Cajun/Creole Seasoning (0)

Preheat oven to 350F

Place Naan slice
on baking/cookie sheet

Place ingredients on top of Naan, making the "pizza slice" as spicy as you desire. I was going for big bang spice so you may want to cut down some of the hotter flavors.

Bake until cheese
is melted, approx. 7-9 minutes.

Now enjoy that whole HUGE thing! It's filling, very spicey and very delicious!

*Note - add or omit items as you choose but always remember to adjust nutritional information & therefore points. Check your N.I. for the Naan bread because each brand and style differs!


My next adventure:

Reuben Naan Pizza

! Stay tuned for the recipe!
Check out my

Daily Menu Food Log for a quick glance at what I'm eating to get where I'm at, which is a healthier & therefore thinner ME!
Don't forget to check out my newest
Book Blog
, where I give book reviews on recent books I've read. If you're a reader you'll want to check this out!
WE CAN DO THIS, TOGETHER
ONE DAY AT A TIME!

Like this article? Twit it to your followers!
Who Else Helps me get healthy?
These are just a few of the people online that inspire me....
1.
2.
Joe Gigantino - Fitness Trainer
This is the guy that really set me on the path to physical fitness
3.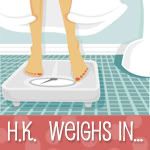 4.
BWJEN
5

.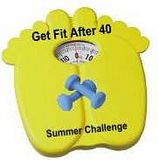 5

.
6.Sean Anderson the formerly 500lb man!
Diary of A Winning Loser
*Note I am not affiliated nor endorsed by Weight Watchers® at all, in any way. I highly recommend their program and cannot say enough GOOD about it, but I also have decided that they were my "stepping stone" to making a change in my lifestyle. Any mention of Weight Watchers®, their program or their term of "points®" does not mean they have approved, seen, or endorsed anything on my blogs.
Also, if at any time Points® are mentioned it is always with the assumption that you will analyze the recipes, foods, ingredients and figure the points out specifically for your consumption of any product, as ingredients may vary by brand, size, etc.