H
ere are some amazing facts and articles I thought I'd share as I am on my mission to "clean eating".
D
r. Oz is truly an amazing man. He has information that he brings to the public that will honestly show you he's not your typical doctor! Many doctors are in it for the money, plain and simple. While many may have started their mission to heal and help... many more pursue their own dreams of living large. In the process, I see numerous doctors disregard natural and homeopathics as a solution all too often. Face it, if you're eating healthy, clean and organic you're probably going to be a lot less sick and for the average doctor that means you're worth a lot less money in many ways... whether it's kick backs from the drug companies for the prescriptions they write or from the insurance companies for the tests they COULD provide but don't and instead issue tons of less expensive but less accurate tests. It's a fact, medicine is an industry and YOU are a consumer! To see Dr. Oz take the approaches he takes on eating healthy, homeopathic and natural healing and so much more just makes me so excited to see him on tv!
H
ere is an article he recently put up on his Facebook page, from CBS. The article is chuck FULL of great information, including fast facts about organic and which fruits & veggies to purchase organic. The article explains tons of terms that we, as consumers, are often confused about too! So check it out!

Food Label Jargon Demystified
- by CBS
H
ere are a few other facts & tips I've found:
"E
ating Clean" can take on a variety of meanings depending upon who you ask! For some it means absolutely organic, unprocessed, raw, and zero sweets other than perhaps fruits. (Might I add that THIS version would KILL me? LOL). Many who fall in this class would also be considered "Vegan" and would not eat any meats because they feel we are truly herbivores and not carnivores. I for one beg to differ on this but to each their own!
O
thers consider "Eating Clean" to be eating organic foods, low processed - meaning processed flours to produce say pasta is acceptable as long as the foods processed are organic, and unprocessed sugars are acceptable. Meats can be eaten in moderation but only if they are organic meats with absolutely no chemical ingestion. Meats are usually very high in chemicals based simply on the fact that they farm them to get bigger, quicker and meatier to produce more for the money now. Feeding chemically altered or enhanced grains are used in most meats that are NOT marked & verified "Organic". (This style of "Clean Eating" is probably closest to what I am going to be doing although I will confess I will probably eat things more "processed" than some "clean eaters" would)
T
o me, "eating clean" is a matter of chemicals and chemicals used to process & preserve the foods we eat. I don't think eating a boxed mac 'n cheese is horrid IF the items in the box are decipherable and aren't chemically altered. For example, I love my Wegman's organic pasta! The pasta has exactly 2 ingredients in it, organic wheat flour & water. That, to me, is pretty clean! Yes, the wheat has been processed or milled into a flour but I don't think that's always a bad thing as long as chemicals aren't a part of that process.
The Eat Clean Diet is a great site for recipes, ideas, articles & more. Yes, they are selling their book but you don't have to pay to join the site & sign up for their information. It's all free and very informative! I love this site!
W
hen you eat clean, you eat more. Now this would lead one to believe you may actually
gain
weight instead of
lose
weight but actually, because your body is using the food so much more easily & processing it like it should it's the exact opposite. Of course, if you are choosing high fat foods (almost impossible to do anyways when eating clean) and high calorie foods you could gain but the truth is if you're truly eating clean you won't find many foods that fall in this category.
Y
ou tend to eat more often when eating clean, again because your body is digesting the food in a natural way, more efficiently! Basically, your body is doing what it is supposed to and therefore needs to be replenished regularly. It's very common to eat 5 times a day when eating like this and that's fine as long as you pay attention to WHAT you are eating those 5 times a day!
R
ecipes are NOT that hard to find! Honestly, even those that don't state the words "clean eating" can often be viewed as such as long as they seem to follow the general rules of what's contained in the recipe and the way you make it!
Here's some of my faves for the summer especially & I made the Kabobs on my Foreman Grill!
C
hili Chicken Kabobs come in at about 4 points on the Weight Watcher system & are AMAZING in taste. I confess I do sometimes shove a few extra veggies on mine to get my veggies in & the spices make them AMAZING!!!!!!

M
ake your own
"clean" Ketchup
- compliments of Clean Eating Magazine!
Just in time for summer grilling too!
A
s if that weren't enough... summer calls for some cooling off with these delightful
Orange Chia Dream Pops
by Clean Eating Magazine too!


M
y favorite magazine and actually the magazine that is responsible for getting me even thinking about Clean Eating is "
Clean Eating Magazine
". At first glance I thought they were kind of expensive but honestly, they're the best thing I've ever purchased (okay, in magazines). I'm sure you couldn't tell by all the posts from their site!
Wish me luck! And please feel free to comment and share ideas for trying to live and eat "clean"!
AssistU
has been the whole reason I've had
the best results following the
Weight Watchers
®
program...
changing

1 lb or less

losses to
an

average of 3 lbs

most weeks!
Check out this

ALL NATURAL HERBAL SUPPLEMENT!
Use
DISCOUNT CODE 112BP
to get the best price available!
Ask for a free sample!
Check out my Daily Menu Food Log for a quick glance at what I'm eating to get where I'm at, which is a healthier & therefore thinner ME! While I don't always keep it up to date.. I do give you some different ideas of what might help you change up your daily menu!


Don't forget to check out my newest Book Blog, where I give book reviews on recent books I've read. If you're a reader you'll want to check this out!



WE CAN DO THIS, TOGETHER
ONE DAY AT A TIME!

Like this article? Twit it to your followers!
Who Else Helps me get healthy?
These are just a few of the people online that inspire me along with AssistU....
1.
Check out the Fab Fatties
- tons of ideas, comic relief & great give-aways!
2.
Joe Gigantino - Fitness Trainer
This is the guy that really set me on the path to physical fitness - Sign up for his FREE newsletter!
3.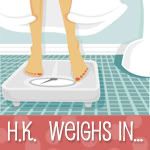 4.
BWJEN
-
Another WW Buddy & A 'bookworm' too!?
5
.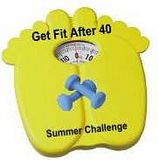 5
.
6.Sean Anderson the formerly 500lb man!
Diary of A Winning Loser
- Sean is an inspiration to anyone trying to get healthy!
*Note I am not affiliated nor endorsed by Weight Watchers

®

at all, in any way. I highly recommend their program and cannot say enough GOOD about it, but I also have decided that they were my "stepping stone" to making a change in my lifestyle. Any mention of Weight Watchers

®

, their program or their term of "points

®

" does not mean they have approved, seen, or endorsed anything on my blogs.
Also, if at any time Points

®

are mentioned it is always with the assumption that you will analyze the recipes, foods, ingredients and figure the points out specifically for your consumption of any product, as ingredients may vary by brand, size, etc. and Points
®
is a registered trademark of the Weight Watchers
®
company.