T
oday's breakfast was so delish and also inexpensive! I started my day with some
fat free, organic, Stonyfield French Vanilla yogurt
! Of course, I sprinkled it with 1/4 cup of Maple Pecan Dream
organic
Granola. YUMMY! On the Points scale it comes out to about 4 points. Not bad and definitely hits the spot & filling! I was surprised it took me through the ENTIRE morning with ease. It must have been the granola that gave it enough substance to keep me full all morning!
I
got the organic yogurt at the Whole Foods Co-op locally for $3.29 and the organic granola for $3.69 a pound. There's easily 4 breakfasts between the 2 items, so it's obviously affordable! Again, I debunk my OWN myth that I cannot eat organic and afford it! YAY myth debunking!
T
his is day 3 of my de-tox & cleansing. I've increased my dosage to 1 drop, 2x today. Day 1 I was a bit sick, almost flu-like and I could tell I was excreting toxins from my body for sure! Without going into detail my tummy was a bit crazy and I even broke out in sweats, smelly sweats, releasing the toxins. Day 2 I decided to remain at the 1 drop dosage, as the site says to the idea isn't to make yourself sick and I didn't really like it much anyways! LOL So day 2 I remained at 1 drop in the a.m. and yesterday I wasn't sick at all, which means my body's tolerating it. I'm off to take my 2nd dose here shortly, about noonish. I wanted breakfast to settle in me first, as I may be pushing it back out quickly! (Ok, TMI? LOL)
I
may hold off on lunch, I'm not sure. I need to let the MMS work on the body and loading it up with food just doesn't sound like a good idea right now. Instead I just snacked on a banana!
D
inner is quick and easy with a homemade (no preservatives at all) red sauce with organic beef over some
organic pasta
(I buy Wegmans brand organic spaghetti, ingredients: Organic Whole Wheat Semolina, Water - Now those are ingredients you know!) This meal is also known as : Sketti & Meat Sauce! LOL I'm doing a bit of a "no
-no" and having fresh Italian bread with it. It's a little more processed than I'd like but as close to unprocessed as I could come up with today. I almost died at the price of the organic, unprocessed breads! I can't afford $6-$9 for ONE LOAF OF BREAD!!!! So I've decided to go with freshly baked breads from a local baker when I can't make my own. THIS would be one of those places where the "myth" of eating organic & clean is too expensive! That's crazy to expect anyone to pay that much for a loaf of bread! Even at $4 I'd have to really debate how much I think it matters! I wish I could afford to buy my breads and rolls unprocessed & organic but it's just not feasible for me! So I'll generally buy locally baked breads and rolls from bakeries here in Erie!
T
he Wegman's spaghetti nutritional values ROCK! 2 oz. serving size (comes out to about 1 cup cooked) is 200 Calories, 1.5g Fat and 5g of fiber! Yes, that's 5g of fiber! How can you not love it!? That works out to be 3 pts. plain, add pts for the sauce and beef (kept to a minimal because it's a low fat beef & sauce made from real tomatoes & spices, cooked down & not filled with oils)! I have noticed this pasta, as opposed to the white, processed type cooks a bit quicker and gets a bit stickier so I rinse it quickly! That's the only real difference, other than color, and once you hide it in sauce you barely notice the color. Even my guy says it tastes "normal"!
Wish me luck! And please feel free to comment and share ideas for trying to live and eat "clean"!
AssistU
has been the whole reason I've had
the best results following the
Weight Watchers
®
program...
changing

1 lb or less

losses to
an

average of 3 lbs

most weeks!
Check out this

ALL NATURAL HERBAL SUPPLEMENT!
Use
DISCOUNT CODE 112BP
to get the best price available!
Ask for a free sample!
Check out my Daily Menu Food Log for a quick glance at what I'm eating to get where I'm at, which is a healthier & therefore thinner ME! While I don't always keep it up to date.. I do give you some different ideas of what might help you change up your daily menu!


Don't forget to check out my newest Book Blog, where I give book reviews on recent books I've read. If you're a reader you'll want to check this out!



WE CAN DO THIS, TOGETHER
ONE DAY AT A TIME!

Like this article? Twit it to your followers!
Who Else Helps me get healthy?
These are just a few of the people online that inspire me along with AssistU....
1.
Check out the Fab Fatties
- tons of ideas, comic relief & great give-aways!
2.
Joe Gigantino - Fitness Trainer
This is the guy that really set me on the path to physical fitness - Sign up for his FREE newsletter!
3.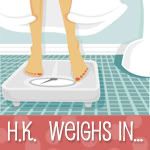 4.
BWJEN
-
Another WW Buddy & A 'bookworm' too!?
5
.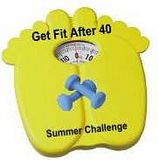 5
.
6.Sean Anderson the formerly 500lb man!
Diary of A Winning Loser
- Sean is an inspiration to anyone trying to get healthy!
*Note I am not affiliated nor endorsed by Weight Watchers

®

at all, in any way. I highly recommend their program and cannot say enough GOOD about it, but I also have decided that they were my "stepping stone" to making a change in my lifestyle. Any mention of Weight Watchers

®

, their program or their term of "points

®

" does not mean they have approved, seen, or endorsed anything on my blogs.
Also, if at any time Points

®

are mentioned it is always with the assumption that you will analyze the recipes, foods, ingredients and figure the points out specifically for your consumption of any product, as ingredients may vary by brand, size, etc. and Points
®
is a registered trademark of the Weight Watchers
®
company.