T
oday's blog I'm going to share some great recipes I've found online.
H
ere's a great
Squash & Tomato Bake
for 2 pts per serving! BHG's blog offers up the entire recipe & it couldn't be easier! While BHG says it's a great "side dish", why not make it the main course & double up the recipe?
O
f course, what "Weight Watcher" would be a tried 'n true WW if we didn't check their site for great ideas & recipes?
H
ere's one of my absolute favorite recipes, any time of year:
Baked Potato Soup
I even lower the points a bit by using the fat free sour cream in the recipe (replacing low fat) & sometimes even a fat free shredded cheddar.
H
ungry Girl is everyone's favorite, ok maybe not EVERYONE but anyone that knows this is a l
ife change and you are never going to go your entire life with never touching a "yummy bad for you food"! If she can make something that "used to be" bad for you, into something not so bad, why not?! Here's one of my faves, her fabulous
fudge
, but let me warn you the pieces are small (36 pieces from an 8x8 size pan) AND control is the issue with these. I usually make these if I'm going to a "bring a dish" type deal. They are only 1 pt per piece, so you can afford to grab 2 or 3!
W
ith summer here we all love to grill out. I tweak the HG version of this
Teriyaki Burger
, adding 1 extra point by using 95% FF beef instead of the Boca Burger, but for those who don't mind Boca's go for it! The toppings are what make the burger & let me tell you, you will have everyone asking for these babies again!
A
nother summer favorite of mine is a creation from Kraft. I make these in my crockpot instead of my grill, quite often, just to save time. At 3 pts these
BBQ Chicken Packets
are to die for, from the grill, the oven or the crockpot. Either way, they are great & your family will love them. They're also great to make for when company comes over, just grab a packet and your dinner is there! Add your sides & off you go! Easy clean up, great flavor!
S
o there's just a few of my internet favorites that I utilize often on the Weight Watcher plan! As always, check your points with any changes you make to the recipe! All of the recipes do have full cal/fat/fiber listed so you can figure out points yourself too!
Share some of your favorites from the net!
K
eep up the great work and get healthier with each & every new day!
Who Else Helps me get healthy?
1.
2.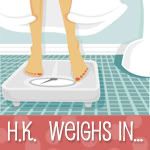 3.