W
ell I didn't EXACTLY have some Reeses for breakfast but I will confess this was as close as I could have come while still trying to "eat clean & healthy"!
T
oday I, once again, enjoyed my new found love... Oikos Greek Yogurt but decided to do something a little different for breakfast. I'll confess, my pay period comes early in the month once a month with some supplemental incomes here and there so usually by late in the month my fridge is getting pretty sparse! Today was the beginning of sparse. I had no more Vans waffles left to create my favorite breakfast sammies (*gasp) and even my yogurts were running on the low side with one chocolate one and one honey vanilla left. What was a girl to do?!
I
ended up thinking outside the box with what I had in the fridge/freezer and came up with this AMAZING treat that really was quite delightful! It truly was a "healthy take" on a bite of Reeses Peanut Butter cup without the bad stuff. The best part is this is going to be a stand-by for an evening snack when I'm craving something sweet & filling, because it's both..... sweet, creamy & chocolaty along with quite filling! Here's what I made, quick, simple and oh so delicious!
I
toasted up 2 slices of Ezekial Sesame Bread, spread a very small amount of all natural peanut butter on it and had a side of Oikos Chocolate Greek Yogurt. I actually made it a point to eat a bit of yogurt with each bite of peanut butter toast and found that it truly tasted like a peanut butter cup! WOW! Great surprise, especially since I didn't have a lot to choose from this morning!
I
n the crockpot I have some organic low fat beef meatballs that I had made up & froze a while back slow cooking in an amazing organic spaghetti sauce. Smells delicious! While I debated having them over some organic wheat pasta, I may end up just having "meatball subs", using the Sandwich Thin Fill 'Ems & a sprinkle of Parmesan cheese on top! We'll have to see what I'm feeling by dinner!
Wish me luck on my journey to "eating clean" and healthy!
And please feel free to comment and share ideas for trying to live and eat "clean"!
~~~~~~~~~~~~~~~~~~~~~~~~~~~~~~~~~~~~~~~~~~~~~~~~~~~~~~~~~~~~~~~~~~~~~~~~
NEED TO GET FIT BUT DON'T WANT THE GYM MEMBERSHIP?
THINK ABOUT A TRAMPOLINE!
Check out The Trampolines King Website for tons of FREE information & guidance in purchasing this wonderful piece of equipment that is affordable and helps burn TONS of calories (not to mention tons 'o fun)!
~~~~~~~~~~~~~~~~~~~~~~~~~~~~~~~~~~~~~~~~~~~~~~~~~~~~~~~~~~~~~~~~~~~~~~~~
AssistU
has been the whole reason I've had
the best results following the
Weight Watchers
®
program...
changing

1 lb or less

losses to
an

average of 3 lbs

most weeks!
Check out this

ALL NATURAL HERBAL SUPPLEMENT!
Mention Beverly's Blog "One Day At A Time"
when you order
to get the best price available!
Don't forget to check out my newest
Book Blog
, where I give book reviews on recent books I've read. If you're a reader you'll want to check this out!
WE CAN DO THIS, TOGETHER
ONE DAY AT A TIME!
Like this article? Twit it to your followers!
Who Else Helps me get healthy?
These are just a few of the people online that inspire me along with AssistU....
1.
Check out the Fab Fatties
- tons of ideas, comic relief & great give-aways!
2.
Joe Gigantino - Fitness Trainer
This is the guy that really set me on the path to physical fitness - Sign up for his FREE newsletter!
3.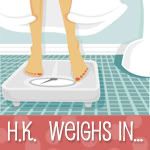 4.
BWJEN
-
Another WW Buddy & A 'bookworm' too!?
5
.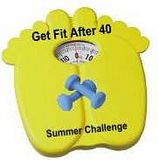 5
.
6.Sean Anderson the formerly 500lb man!
Diary of A Winning Loser
- Sean is an inspiration to anyone trying to get healthy!
*Note I am not affiliated nor endorsed by Weight Watchers

®

at all, in any way. I highly recommend their program and cannot say enough GOOD about it, but I also have decided that they were my "stepping stone" to making a change in my lifestyle. Any mention of Weight Watchers

®

, their program or their term of "points

®

" does not mean they have approved, seen, or endorsed anything on my blogs.
Also, if at any time Points

®

are mentioned it is always with the assumption that you will analyze the recipes, foods, ingredients and figure the points out specifically for your consumption of any product, as ingredients may vary by brand, size, etc. and Points
®
is a registered trademark of the Weight Watchers
®
company.