I
found the world's absolute BEST salsa! Beelzebub's Salsa is made locally, no preservatives and absolutely delicious. I'm sorry to have to say, it's also sooooooo addictive and really only available locally due to the short shelf life because it's all fresh!
T
his recipe is one of many, inspired by my new addiction to
Beelzebub's Salsa
. I had the Salsa Eggs 'n Cheese with 2 Light Muffins for lunch today. Total points
®
for this yummy lunch, 6, because I added extra cheese!

1 container egg beaters (equal to 2 eggs) - 60 cal, 0g fat, 0g fiber

(1)


1/4 Cup all natural, homemade salsa (0 pts counts as 1 veggie)

(0)


1/6 Cup Shredded Mexican Blend Cheese - 55 cal, 4g fat, 0g fiber

(1)


1 Tablespoon fat free milk (0 pts for this quantity)

(0)


salt & pepper to taste

Simply beat with fork, eggs, milk, salt & pepper
Place in medium heated pan and cook until almost completely firm
Add salsa & cheese, cook until most moisture is gone



*Notes:




Pay attention to ingredients - if you don't create your own salsa that you know what's in it you may have to add points

®

for the salsa. As always, with ANY recipe use the nutritional information on the package of your ingredients to determine your points.



Using a fat free shredded cheddar will allow you more cheese for the points

®

but I love the flavors of the Mexican shredded & if I have the points

®

to spare will use them.

Created as listed above the entire dish of Salsa Eggs 'n Cheese comes out to 2 points
®
!

Add on a light English Muffin or Weight Watcher
®
Bagel on the side and you have a complete meal! The amount of egg, along with the salsa makes for a very filling dish! Great for lunch or to start your day off at breakfast!

AssistU
has been the whole reason I've had
the best results following the
Weight Watchers
®
program...
changing

1 lb or less

losses to
an

average of 3 lbs

most weeks!
Check out this

ALL NATURAL HERBAL SUPPLEMENT!
Use
DISCOUNT CODE 112BP
to get the best price available!
Ask for a free sample!
Check out my Daily Menu Food Log for a quick glance at what I'm eating to get where I'm at, which is a healthier & therefore thinner ME! While I don't always keep it up to date.. I do give you some different ideas of what might help you change up your daily menu!


Don't forget to check out my newest Book Blog, where I give book reviews on recent books I've read. If you're a reader you'll want to check this out!



WE CAN DO THIS, TOGETHER
ONE DAY AT A TIME!

Like this article? Twit it to your followers!
Who Else Helps me get healthy?
These are just a few of the people online that inspire me along with AssistU....
1.
Check out the Fab Fatties
- tons of ideas, comic relief & great give-aways!
2.
Joe Gigantino - Fitness Trainer
This is the guy that really set me on the path to physical fitness - Sign up for his FREE newsletter!
3.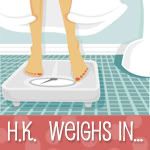 4.
BWJEN
-
Another WW Buddy & A 'bookworm' too!?
5
.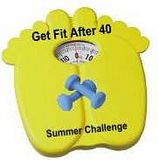 5
.
6.Sean Anderson the formerly 500lb man!
Diary of A Winning Loser
- Sean is an inspiration to anyone trying to get healthy!
*Note I am not affiliated nor endorsed by Weight Watchers

®

at all, in any way. I highly recommend their program and cannot say enough GOOD about it, but I also have decided that they were my "stepping stone" to making a change in my lifestyle. Any mention of Weight Watchers

®

, their program or their term of "points

®

" does not mean they have approved, seen, or endorsed anything on my blogs.
Also, if at any time Points

®

are mentioned it is always with the assumption that you will analyze the recipes, foods, ingredients and figure the points out specifically for your consumption of any product, as ingredients may vary by brand, size, etc.