F
all always makes me crave pumpkin. Yes, as I so
quickly fell prey to those ads from Tim Hortons & their pumpkin muffins (but I did NOT give in to their 9 points of fat & calories!), I gave that tempting devil treat away before I could eat it.



B

ut I did decide it was time to break out the cans of pumpkin and some of my favorite pumpkin recipes.



H

ere's one of my favorite soft pumpkin cookies. The original recipe used regular brown sugar & a combination of spices. I found that using the Splenda Brown Sugar blend & an easy fix of pumpkin pie spice made it lower in calories (same points as the original but if you eat 2 it does make a difference) & a little easier than measuring out 3 or 4 different spices to get the pumpkin pie spice flavoring!
1 1/4 cup all purpose flour

1 cup whole grain wheat flour
6 Tablespoons SPLENDA® Brown Sugar Blend
3/4 teaspoon baking soda
1 1/4 teaspoons pumpkin pie spice
15 oz. can pumpkin
1 egg (using an egg substitute doesn't change points & makes the cookies harder & less 'fluffy' so just use the egg for best results!)
1/4 cup maple syrup
Preheat oven to 325°F. Grease large baking sheet with non-stick cooking spray; set aside. Stir flours, sugar, baking soda, and pumpkin spice in large mixing bowl until well combined. Add pumpkin, egg and syrup in a small bowl and mix together well. Add to flour mixture and beat until well combined, but do not over mix.

For each cookie, scoop 2 level tablespoons of dough onto greased baking sheet. (I like to use a round style measuring spoon and flatten the dough across with a knife). Flatten with fork. Continue with the rest of the dough until dough's gone.

Bake 15 minutes or until browned.

Approximate

Nutritional Information Per cookie:


68 calories, 0 g fat, 1.4 g fiber
Check out this other 1 pt version of
Vegan Fat Free Pumpkin Cookies
by FatFree Vegan Kitchen: October 2008 Edition
AssistU
has been the whole reason I've had
the best results following the
Weight Watchers
®
program...
changing 1 lb or less losses to
an average of 3 lbs most weeks!
Check out this

ALL NATURAL HERBAL SUPPLEMENT!
Use
DISCOUNT CODE 112BP
to get the best price available!
Check out my Daily Menu Food Log for a quick glance at what I'm eating to get where I'm at, which is a healthier & therefore thinner ME! While I don't always keep it up to date.. I do give you some different ideas of what might help you change up your daily menu!


Don't forget to check out my newest Book Blog, where I give book reviews on recent books I've read. If you're a reader you'll want to check this out!



WE CAN DO THIS, TOGETHER
ONE DAY AT A TIME!

Like this article? Twit it to your followers!
Who Else Helps me get healthy?
These are just a few of the people online that inspire me along with AssistU....
1.
Check out the Fab Fatties
- tons of ideas, comic relief & great give-aways!
2.
Joe Gigantino - Fitness Trainer
This is the guy that really set me on the path to physical fitness - Sign up for his FREE newsletter!
3.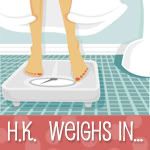 4.
BWJEN
-
Another WW Buddy & A 'bookworm' too!?
5

.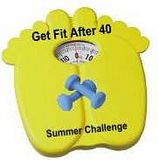 5

.
6.Sean Anderson the formerly 500lb man!
Diary of A Winning Loser
- Sean is an inspiration to anyone trying to get healthy!
*Note I am not affiliated nor endorsed by Weight Watchers® at all, in any way. I highly recommend their program and cannot say enough GOOD about it, but I also have decided that they were my "stepping stone" to making a change in my lifestyle. Any mention of Weight Watchers®, their program or their term of "points®" does not mean they have approved, seen, or endorsed anything on my blogs.
Also, if at any time Points® are mentioned it is always with the assumption that you will analyze the recipes, foods, ingredients and figure the points out specifically for your consumption of any product, as ingredients may vary by brand, size, etc.