Original Recipe From the kitchen of CATHYTWEEDT
(4)
Re-adapted/Re-created by Bev P. aka hockeygal4ever (3)

Serves 1


Ingredients:
2 Slices Diet/Light Wheat Bread
1/4 cup Egg Substitute
1 T Carnation Fat Free Cinnamon Vanilla Coffemate Creamer
1/2 tsp Orange Zest
ground cinnamon

1/4 Cup Fat Free Sargento's Ricotta Cheese
1/2 cup Frozen Blueberries
2 Packets Splenda with fiber

Instructions:

Preheat pan or griddle on Medium Heat
1. Mix together egg beaters, creamer and orange zest
2. Dip both sides of bread in egg mixture
3. Place in Pan or on Griddle
4.Sprinkle with ground cinnamon if desired
5. Cook until both sides are golden brown


Meanwhile:
1. Place blueberries in microwave safe dish and sprinkle with Splenda
2. Heat for 15-30 seconds or until warm
3. Drain excess juice and reserve
4.In blender/food processor - Mix together ricotta cheese and blueberries into a creamy mixture.
*Note - you can also use strawberries or other fruits as desired. Remember to adjust points®/nutritional values according to amounts of fresh/frozen fruits you use.

To serve:
1.Place one piece of toast on plate
2.Top with ricotta cheese and berry mixture
3. Top with second piece of toast
4.Drizzle with reserved blueberry juice if desired
* As with all recipes points
®
/calories/fats will vary according to ingredients so please be sure to figure your own nutritional information out according to the packages & information of the products you use.
Check out my

Daily Menu Food Log for a quick glance at what I'm eating to get where I'm at, which is a healthier & therefore thinner ME!
Don't forget to check out my newest
Book Blog
, where I give book reviews on recent books I've read. If you're a reader you'll want to check this out!
WE CAN DO THIS, TOGETHER
ONE DAY AT A TIME!

Like this article? Twit it to your followers!
Who Else Helps me get healthy?
These are just a few of the people online that inspire me....
1.
Check out the Fab Fatties Challenge #3 while you are there!
2.
Joe Gigantino - Fitness Trainer
This is the guy that really set me on the path to physical fitness
3.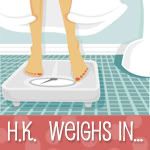 4.
BWJEN
5

.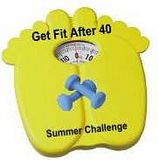 5

.
6.Sean Anderson the formerly 500lb man!
Diary of A Winning Loser
*Note I am not affiliated nor endorsed by Weight Watchers® at all, in any way. I highly recommend their program and cannot say enough GOOD about it, but I also have decided that they were my "stepping stone" to making a change in my lifestyle. Any mention of Weight Watchers®, their program or their term of "points®" does not mean they have approved, seen, or endorsed anything on my blogs.
Also, if at any time Points® are mentioned it is always with the assumption that you will analyze the recipes, foods, ingredients and figure the points out specifically for your consumption of any product, as ingredients may vary by brand, size, etc.