L
ove chocolate? Who doesn't? Think you can't have some very awesome, chocolatey pastries now that you're trying to watch that waistline? Think again!
T
hese quick, easy, no ba
ke pastries are not only simple & inexpensive but created with store bought items, made to seem like a homemade treat!
I
purchased my fat free "
Crumpets
"
(the wheat ones have 1g of fiber as opposed to the regular having <1g)
from Wegman's, at 60 calories each these little treats are 1 point of sheer happiness! They are made in the U.S.A. by "Farm Country" and while I've never tasted the "real" thing the "Brits" seem to love so much, I can attest to the fact that these American versions of the product are amazing! You can do SO much with them, but this is just one of my favorite recipes I've created so far!
T
op them with a cup of Jello Dark Chocolate pudding (60 calories)
A
dd a squirt of fat free whipped cream and you have a delightful
pastry for very few points & calories!
1 Crumpet
1 Jello Sugar Free Dark Chocolate Pudding Cup
2 Tbs. Fat Free Whipping Cream
Simply toast your crumpet in the toaster, to a golden brown.
Place crumpet on plate.
Top with entire Dark Chocolate Pudding Cup & a dollop of fat free canned whipped cream




Check out my

Daily Menu Food Log for a quick glance at what I'm eating to get where I'm at, which is a healthier & therefore thinner ME!
Don't forget to check out my newest
Book Blog
, where I give book reviews on recent books I've read. If you're a reader you'll want to check this out!
WE CAN DO THIS, TOGETHER
ONE DAY AT A TIME!

Like this article? Twit it to your followers!
Who Else Helps me get healthy?
These are just a few....
1.
2.
Joe Gigantino - Fitness Trainer
3.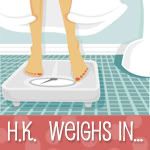 4.
BWJEN
5

.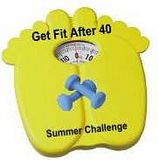 5

.
6.Sean Anderson the formerly 500lb man!
Diary of A Winning Loser