I
have an addiction to pumpkin, without a doubt. I love pumpkin everything! So you can imagine my excitement when it dawned upon me to create a "pumpkin" version of these little babies! I know you've seen the age old recipe with the Vanilla Wafer Type cookies on the bottom, using a cheesecake type of batter in it. These are on the same order, but all pumpkin! Ooooh baby I am in heaven! I don't have the points
®
for these but I haven't been doing "point
®
counting" per say lately anyways. I've reached the point where I'm just paying more attention to what I'm eating and portion control. Which leads me to the next comment.... make sure you either freeze these immediately (in the downstairs freezer, tucked in the back LOL) or have something to take them to and share because you WILL want to eat them all!
I
f someone does by chance figure the points
®
out I'll gladly post them. I just find that I don't need the points anymore as I've always done my own version of the Weight Watchers
®
program and am adept enough to figure out what my limits are, etc. If I were to
guess
the points
®
, using the fat free or reduced fat (my preference) cream cheese, I would guess 2 to 3 points
®
each but again, I honestly have not figured out the value! My limit is 2 cupcakes per serving/per day MAX! Yes, it's sometimes hard to do; but knowing I'm getting more tomorrow if I want always gets me through the day!
Pumpkin Cheesecake Cupcakes
Makes 36 cupcakes
2 lbs. reduced fat cream cheese (can substitute fat free but it gives it a slightly different texture)
1 2/3 C. sugar
1 15oz. pumpkin pie mix (I use an organic pumpkin pie mix)*
1 Tbls. pumpkin pie spice
Preheat oven to 325F
*Note: make sure you use pumpkin pie MIX, not pumpkin!
Cream together sugar & cream cheese until fluffy, scraping bowl often. Add eggs one at a time. When eggs are fulling incorporated, add pumpkin & pumpkin pie spice. Slowly add flour, mixing well.
Place papers in standard cupcake pan & place one cookie in the bottom of each paper. Fill with cheesecake mixture. Bake for 30 to 40 minutes until fluffy but not quite fully set.
Wish me luck on my journey to "eating clean" and healthy!
And please feel free to comment and share ideas for trying to live and eat "clean" and losing weight by changing to a healthy lifestyle!
~~~~~~~~~~~~~~~~~~~~~~~~~~~~~~~~~~~~~~~~~~~~~~~~~~~~~~~~~~~~~~~~~~~~~~~~
NEED TO GET FIT BUT DON'T WANT THE GYM MEMBERSHIP?
THINK ABOUT A TRAMPOLINE!
Check out The Trampolines King Website for tons of FREE information & guidance in purchasing this wonderful piece of equipment that is affordable and helps burn TONS of calories (not to mention tons 'o fun)!
~~~~~~~~~~~~~~~~~~~~~~~~~~~~~~~~~~~~~~~~~~~~~~~~~~~~~~~~~~~~~~~~~~~~~~~~
Don't forget to check out my newest
Book Blog
, where I give book reviews on recent books I've read. If you're a reader you'll want to check this out!
WE CAN DO THIS, TOGETHER
ONE DAY AT A TIME!
Like this article? Twit it to your followers!
Who Else Helps me get healthy?
These are just a few of the people online that inspire me....
Joe Gigantino - Fitness Trainer
This is the guy that really set me on the path to physical fitness - Sign up for his FREE newsletter!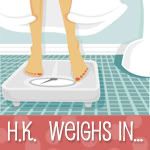 BWJEN
-
Another WW Buddy & A 'bookworm' too!?
.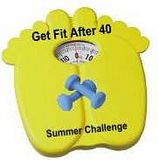 Sean Anderson the formerly 500lb man!
Diary of A Winning Loser
- Sean is an inspiration to anyone trying to get healthy!
*Note I am not affiliated nor endorsed by Weight Watchers

®

at all, in any way. I highly recommend their program and cannot say enough GOOD about it, but I also have decided that they were my "stepping stone" to making a change in my lifestyle. Any mention of Weight Watchers

®

, their program or their term of "points

®

" does not mean they have approved, seen, or endorsed anything on my blogs.
Also, if at any time Points

®

are mentioned it is always with the assumption that you will analyze the recipes, foods, ingredients and figure the points out specifically for your consumption of any product, as ingredients may vary by brand, size, etc. and Points
®
is a registered trademark of the Weight Watchers
®
company.