A
fter being out of the loop for a while I decided that as part of my New Year I'd make it a point to get back on and try to blog, so here I am!
L
et me start by saying
HAPPY NEW YEAR!!!!!!
I hope everyone had a lovely "holiday" season, whatever you celebrated and is ready to start their New Year with a New Attitude about being healthy. I must confess, I never make "resolutions" on New Years but I do see it as a time, especially after so much over-indulgence, to jump back on the "healthy bus" so to speak, and make yourself feel good (again, hopefully?) about your lifestyle & habits.
L
ike most people I over-indulged during the holidays but I will say, even with all the extra garbage I ate I managed to maintain my weight THANKS TO ASSISTU!!!!! The AssistU metabolized even the crappy food I ate, well enough for it not to hang around an add the pounds. I fluctuated no more than 1 lb. during the entire holiday season! So if it works so well when you DON'T watch what you eat, can you imagine what it does when you DO?!
B
elow is one of my favorite recipes of all time. I actually made it long before I saw it posted on Wegman's site, but they now have it listed as a recipe AND with the nutritional info! Their recipe is slightly different than what mine, only because they use already infused oils & such, but nothing that would change the points by anything! This dish comes in so low on the Point system (2) that I double up my serving, to help me get full and satisfied! I posted Wegmans version below (you can find it on
their site
) with comments of how my original version was, in case you can't find the ingredients that are specific to Wegmans stores.
Roasted Fingerling Carrots & Butternut Squash (2)



SERVES 6

1 pkg (16 oz) Baby-Cut Carrots
1 pkg (20 oz) Fresh Cleaned & Cut Butternut Squash, cut in 1-inch pieces
3 Tbsp Wegmans Basting Oil (my original recipe I used to use simple Canola Oil & add my own fresh thyme, garlic & parsley - using this already infused oil is excellent, easier and has a slightly better taste!) ((my original version called for 3 Tbsp canola oil 1/2 sprig fresh thyme and 1/8 tsp. crushed garlic and 1/4 tsp parsley))
Salt and pepper to taste
1 Tbsp Italian Classics Sicilian Lemon Extra-Virgin Olive Oil (again, this is the Wegmans recipe version, using the already combined EVOO and lemon) ((my original version called for 1 Tbsp. EVOO and the juice of 1/2 fresh lemon squirted on top))

Preheat oven to 350 degrees.
Arrange vegetables in single layer in large shallow pan; drizzle with basting oil. Season to taste with salt and pepper.

Roast on center rack of oven about 40 min, until tender when poked with a fork & lightly browned.

Drizzle

with lemon oil just before serving.
Nutrition Info:
Each serving (1 cup) contains 130 calories, 18 g carbohydrate, 3 g fiber, 2 g protein, 7 g fat, (1 g saturated fat), 0 mg cholesterol, and 65 mg sodium.
AssistU
has been the whole reason I've had
the best results following the
Weight Watchers
®
program...
changing

1 lb or less

losses to
an

average of 3 lbs

most weeks!
Check out this

ALL NATURAL HERBAL SUPPLEMENT!
Use
DISCOUNT CODE 112BP
to get the best price available!
Ask for a free sample!
Check out my Daily Menu Food Log for a quick glance at what I'm eating to get where I'm at, which is a healthier & therefore thinner ME! While I don't always keep it up to date.. I do give you some different ideas of what might help you change up your daily menu!


Don't forget to check out my newest Book Blog, where I give book reviews on recent books I've read. If you're a reader you'll want to check this out!



WE CAN DO THIS, TOGETHER
ONE DAY AT A TIME!

Like this article? Twit it to your followers!
Who Else Helps me get healthy?
These are just a few of the people online that inspire me along with AssistU....
1.
Check out the Fab Fatties
- tons of ideas, comic relief & great give-aways!
2.
Joe Gigantino - Fitness Trainer
This is the guy that really set me on the path to physical fitness - Sign up for his FREE newsletter!
3.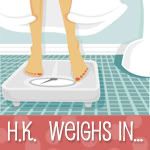 4.
BWJEN
-
Another WW Buddy & A 'bookworm' too!?
5

.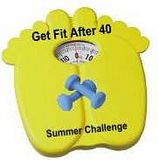 5

.
6.Sean Anderson the formerly 500lb man!
Diary of A Winning Loser
- Sean is an inspiration to anyone trying to get healthy!
*Note I am not affiliated nor endorsed by Weight Watchers® at all, in any way. I highly recommend their program and cannot say enough GOOD about it, but I also have decided that they were my "stepping stone" to making a change in my lifestyle. Any mention of Weight Watchers®, their program or their term of "points®" does not mean they have approved, seen, or endorsed anything on my blogs.
Also, if at any time Points® are mentioned it is always with the assumption that you will analyze the recipes, foods, ingredients and figure the points out specifically for your consumption of any product, as ingredients may vary by brand, size, etc.