S
undays, or weekends in general for me, tend to be days when I splurge a little more on breakfasts. I wake a little later, tend to have a little extra time to spend & am always more relaxed & at ease because I'm generally waking with my fiance (we live apart, so weekends are a treat) and not rushed to get him out the door to work like when we do spend weekdays together!
B
ecause of the relaxed atmosphere of weekend mornings I also tend to LOVE my breakfasts. Normally, for me, breakfast is a "must" and not something I look forward to. I just simply don't enjoy eating in the morning. For some reason my stomach isn't up as early as I am usually. I will often, during the week or when I'm pushed to get moving right away, use a simple Naked Juice (5-6 points) as a great way to start my mornings, giving me the benefits of getting some calories & my 5-A-Day fruits & veggies in all in one simple easy drink. For this reason alone, I am crazy about Naked Juices. They also tend to fill me up quite well until mid-morning (snack time) or even into lunch on those days when I can't find the time to grab a quick snack.
T
oday I made my own little creation using 3 of my
favorite ingredients
: turkey sausage patties (already cooked & simply microwaved/heated up to eat), Kelloggs Low Fat/Multi-Gra
in Frozen Waffles, & Cinnamon Maple Sprinkles (purchased at GFS - Gordon Food Services). Usually I make breakfast sandwiches on Arnolds Sandwich Thins for me and my sweetie but today he skipped out early to get some laundry done and get back here a little earlier to watch the Playoff Games with me, so I "loned" it with breakfast. Truth be told I snuck back under the covers after he left & played on the net for a bit, watched some TV and tried to get warm. I took the change in routine as a chance to try something "different" for myself for breakfast. By the time I got out of bed it was truly more like "brunch" time so I was torn what to even make but I was famished & knew it had to be something to fill me.
B
orn was
Maple Cinnamon Sausage & Waffle Sandwich
!
Maple Cinnamon Sausage &

Waffle Breakfast Sandwich
(Value 6)



SERVES 1

2 Kellogs Low Fat/Multi-Grain Frozen Waffles

(3)

1 slice 2% Sharp Cheddar Cheese

(1)



2 turkey sausage patties

(2)

(Jimmy Dean tends to be my fave but turkey breakfast sausage seems to be harder and harder to find locally so I will often grab whatever brand's available)

Sprinkle of Cinnamon Maple Sprinkles from GFS

(0)

Few Sprays of I Can't Believe It's Not Butter Spray

(0)

(or in a pinch you can use light margarine but remember to add the points/calories on according to your usage)



Toast the frozen waffles to your desired crispness - I prefer to toast them a little extra toasted for firmness

While waffles are toasting, microwave your fully cooked sausage patties. I wrap mine in paper towels to catch any extra grease. It doesn't change the points, per say, but it does make it slightly less greasy!

When waffles pop up from toaster, spray with ICBINB Spray (o points) or lightly butter with a light margarine (points depend upon nutritional information of each margarine). Sprinkle each waffle with Cinnamon Maple Sprinkles.
Place sausage on top of 1 waffle & cover with remaining waffle.

*Note: You can omit the piece of 2% Cheddar Cheese on top of sausage for 1 less point. I personally love & am quite satisfied without the extra cheese on top making my sandwich worth 5 Points instead (depending upon ingredients used).

AssistU
has been the whole reason I've had
the best results following the
Weight Watchers
®
program...
changing

1 lb or less

losses to
an

average of 3 lbs

most weeks!
Check out this

ALL NATURAL HERBAL SUPPLEMENT!
Use
DISCOUNT CODE 112BP
to get the best price available!
Ask for a free sample!
Check out my Daily Menu Food Log for a quick glance at what I'm eating to get where I'm at, which is a healthier & therefore thinner ME! While I don't always keep it up to date.. I do give you some different ideas of what might help you change up your daily menu!


Don't forget to check out my newest Book Blog, where I give book reviews on recent books I've read. If you're a reader you'll want to check this out!



WE CAN DO THIS, TOGETHER
ONE DAY AT A TIME!

Like this article? Twit it to your followers!
Who Else Helps me get healthy?
These are just a few of the people online that inspire me along with AssistU....
1.
Check out the Fab Fatties
- tons of ideas, comic relief & great give-aways!
2.
Joe Gigantino - Fitness Trainer
This is the guy that really set me on the path to physical fitness - Sign up for his FREE newsletter!
3.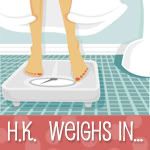 4.
BWJEN
-
Another WW Buddy & A 'bookworm' too!?
5

.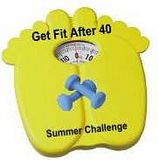 5

.
6.Sean Anderson the formerly 500lb man!
Diary of A Winning Loser
- Sean is an inspiration to anyone trying to get healthy!
*Note I am not affiliated nor endorsed by Weight Watchers® at all, in any way. I highly recommend their program and cannot say enough GOOD about it, but I also have decided that they were my "stepping stone" to making a change in my lifestyle. Any mention of Weight Watchers®, their program or their term of "points®" does not mean they have approved, seen, or endorsed anything on my blogs.
Also, if at any time Points® are mentioned it is always with the assumption that you will analyze the recipes, foods, ingredients and figure the points out specifically for your consumption of any product, as ingredients may vary by brand, size, etc.